| | |
| --- | --- |
| Motor Flange Range | 52mm |
| Motor Type | brush |
| Output Power (W) | 40/60 |
| Voltage (V) | 24 |
| Rated Speed (rpm) | 3000; |
| Torque with Load (N.m) | 0.8 |
| Ratio Range | 3.65-393 |
| | | | | | | | | |
| --- | --- | --- | --- | --- | --- | --- | --- | --- |
| Ratio | 3.65 | 5.36 | 6.55 | 8.63 | 14 | 19 | 25 | 28 |
| Out-put Speed(rpm) | 822 | 560 | 458 | 348 | 222 | 159 | 122 | 107 |
| Allowable Torque(N.m) | 0.42 | 0.61 | 0.75 | 0.99 | 1.44 | 1.96 | 2.58 | 2.89 |
| Reduction Stage | 1 | 1 | 1 | 1 | 2 | 2 | 2 | 2 |
| Ratio | 34 | 45 | 58 | 67 | 81 | 91 | 103 | 119 |
| Out-put Speed(rpm) | 89 | 67 | 52 | 45 | 37 | 33 | 29 | 25 |
| Allowable Torque(N.m) | 3.51 | 4.64 | 5.98 | 6.23 | 7.53 | 8.46 | 9.57 | 11.03 |
| Reduction Stage | 2 | 2 | 2 | 3 | 3 | 3 | 3 | 3 |
| Ratio | 128 | 146 | 165 | 192 | 132 | 302 | 393 | - |
| Out-put Speed(rpm) | 24 | 21 | 18 | 16 | 13 | 9.9 | 7.6 | - |
| Allowable Torque(N.m) | 11.9 | 13.57 | 15.34 | 17.85 | 21.57 | 25 | 25 | - |
| Reduction Stage | 3 | 3 | 3 | 3 | 3 | 3 | 3 | - |
Overview
1. Double support structure: Adopt dual supporting structure for output shaft so max torque of gearbox is increased a lot
2. Spindle connection: Sun wheel and planetary wheel are connected by spline which increase the max torque of greabox and lengthen the life
3. Inner hole: Double supporting structure;Internal grinding on inner bore of planetary gears making the inner bore of planetary gears making the inner bore roundness less than 0.003mm running by rolling instead
4. Helical tooth:We use helical gear at input stage which make the noise low and run smoothly in high speed.The inner gear ring is separated so that we can make more ratio and the design is flexible

This planetary gear motor is of low noise, small size, light weight
Large output, high efficiency.
Hard mechanical feature and stable electromagnetic performance.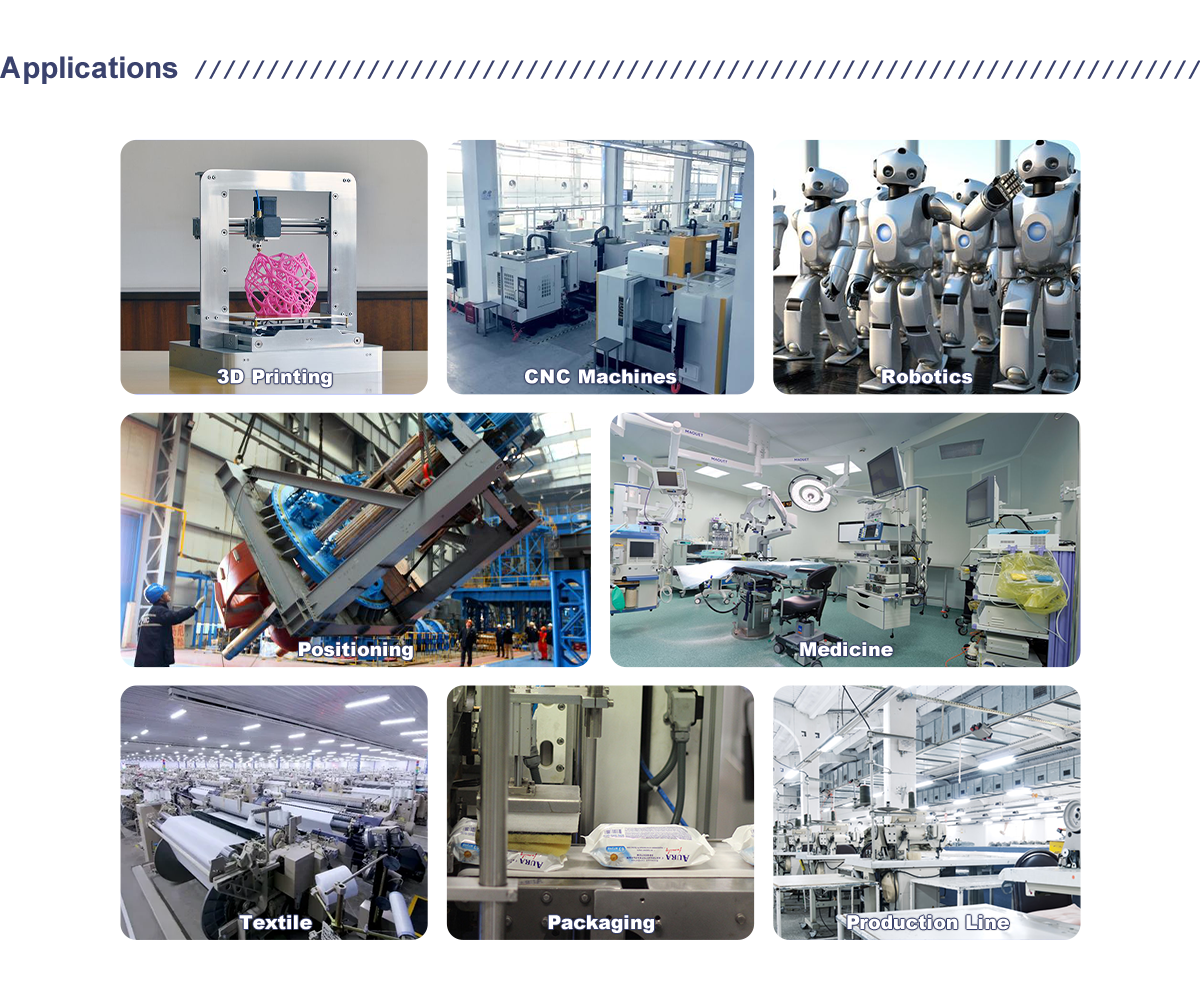 A Manufacturer's Certificate of Origin, also known as a Manufacturer's Statement of Origin, is a specified document certifying the country.
CONTACT Lunyee
If you are interested in our company or products, you can contact with us through online consulting, demand table submission, e-mails and telephones. Our staff shall wholeheartedly provide product information, application knowledge and good service for you.