| | | | | | | | | | | | |
| --- | --- | --- | --- | --- | --- | --- | --- | --- | --- | --- | --- |
| Model | Power(W) | Volatge(VDC) | Current(A) | Flange(mm) | Shaft Dia.(mm) | Rated Speed(RPM) | Rated Torque(N·m) | Encoder(PPR) | Motor Length(mm) | Length with Brake(mm) | Driver |
| ACL40100W4- 2500E-24-8 | 100 | 24 | 7.5 | 40 | 8 | 3000 | 0.32 | 2500 | 99 | 136.3 | IDS306 |
| ACL60C200W4-2500M-24-14 | 200 | 24 | 22 | 60 | 14 | 3000 | 0.64 | 2500 | 75.5 | 199.8 | IDS806 |
| ACL1301500W4- 2500M-4 | 400 | 48 | 12.8 | 14 | - | 3000 | 1.27 | 2500 | 110 | - | IDS806 |
Overview
Working voltage: 24~60VDC
Output current: peak 20A
Suitable motor: 5~600W low-voltage DC servo motor, brushless DC motor with encoder or hollow cup motor
Control mode: external pulse (single-ended / differential), analog, RS232 communication control, IO control, etc., support position, speed and torque mode
Parameter debugging: RS232 communication, PC debugging software or handheld debugger debugging, can backup or import parameters
Abnormal protection: with undervoltage, overvoltage, overload, overcurrent, position deviation is too large, encoder abnormality and other alarm functions
Tracking error: ±1pulse
Speed control accuracy: ±1PRM
Maximum received pulse: 1MHZ
Minimum speed: 1RPM
Maximum no-load acceleration: 200PRM/ms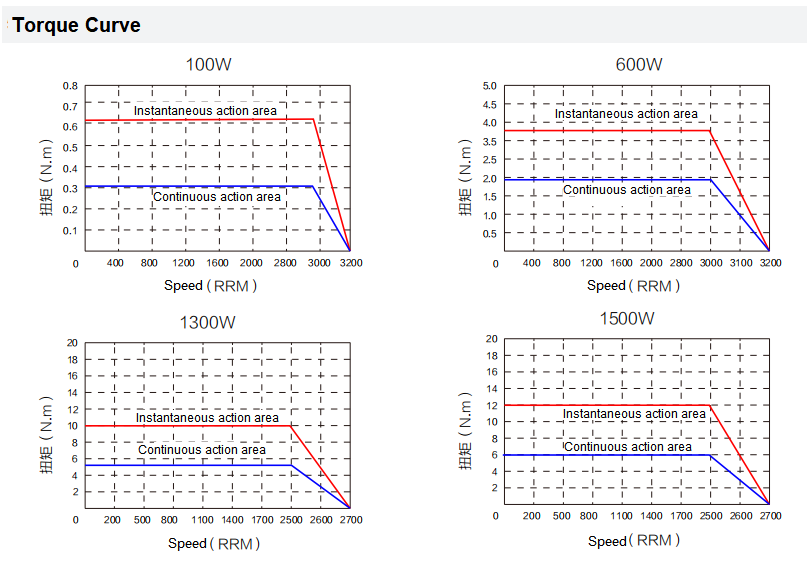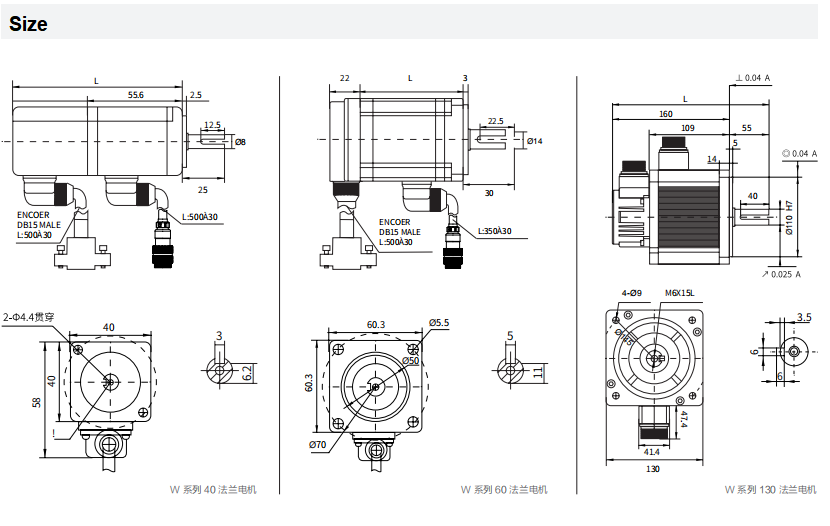 Standard DC servo motor W series power band 100~1500W, compatible with ac servo motor installation size,encoder line number 2500.
The servo motor has strong overload capacity and strong customization, and is suitable for applications with multiple varieties, small quantities and project customization.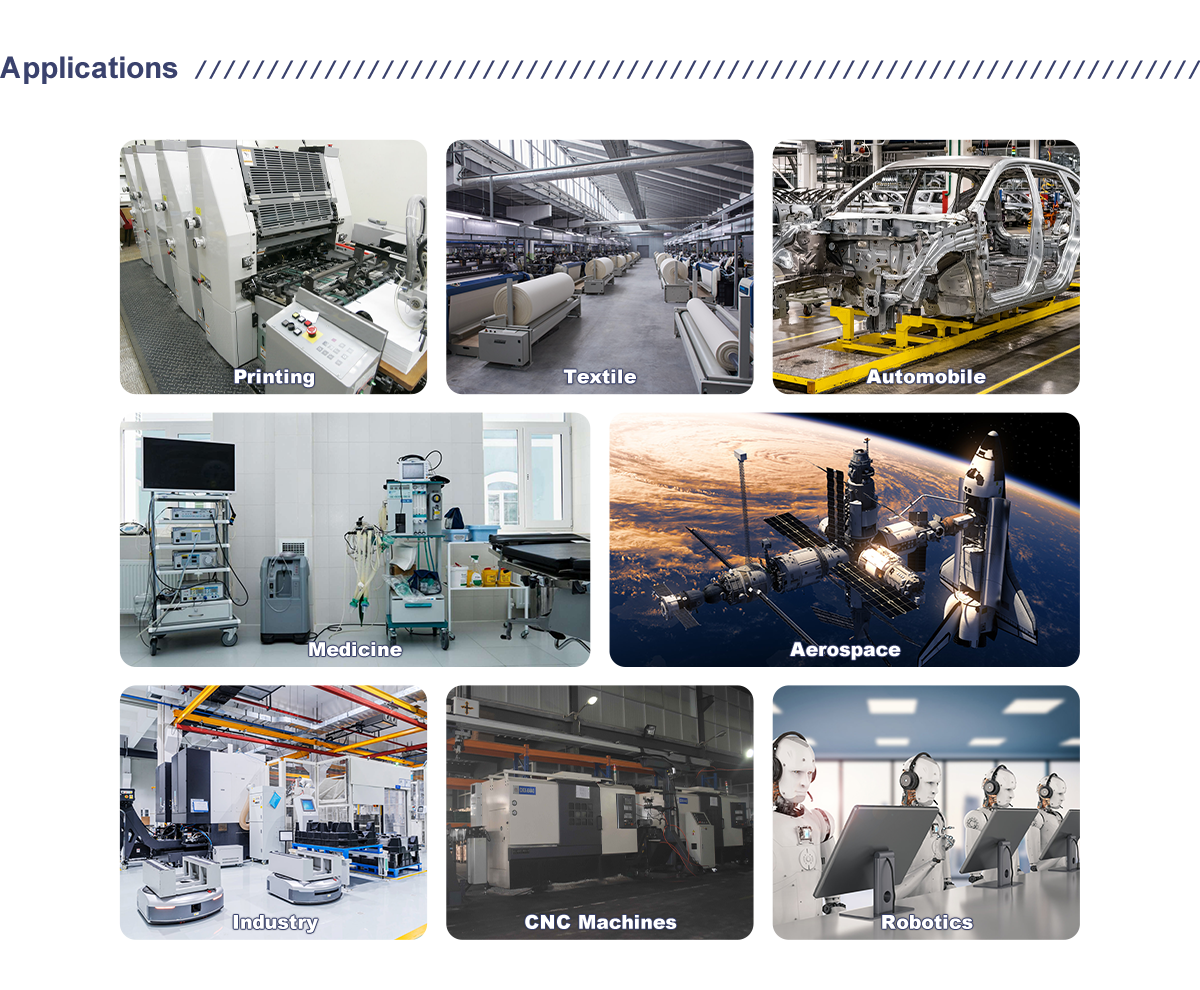 A Manufacturer's Certificate of Origin, also known as a Manufacturer's Statement of Origin, is a specified document certifying the country.
CONTACT Lunyee
If you are interested in our company or products, you can contact with us through online consulting, demand table submission, e-mails and telephones. Our staff shall wholeheartedly provide product information, application knowledge and good service for you.