Parameters
Model No
Step Angle (°)
Rated Voltage (V)
Rated Current (A)
Phase Resistance
Phase Inductance (mH)
Holding Torque (Kg.cm)
Detent Torque (g.cm Max)
Rotor Inertia (g.cm²)
Motor Length (mm)
Leads No.
Motor Weight (Kg)
(Ω)
57HM41-1006
0.9
4.2
1
4.2
6
3.9
210
120
41
6
0.45
57HM41-2006
0.9
2.4
2
1.2
2.1
3.9
210
120
41
6
0.45
57HM51-0604
0.9
6.6
0.6
11
33
8
260
240
51
4
0.56
57HM51-1704
0.9
6.8
1.7
4
14
7.5
260
240
51
4
0.56
57HM56-2006
0.9
3.3
2
1.65
4.5
10
400
300
56
6
0.7
57HM56-3004
0.9
2.7
3
0.9
3.5
10
400
300
56
4
0.7
57HM56-4204
0.9
1.7
4.2
0.4
1.5
10.5
400
300
56
4
0.7
57HM64-1004
0.9
7.8
1
7.8
29.2
12
500
380
64
4
0.85
57HM64-4204
0.9
1.8
4.2
0.43
1.6
13
500
380
64
4
0.85
57HM76-1006
0.9
8.6
1
8.6
23.2
13.5
680
440
76
6
1.05
57HM76-3004
0.9
3.6
3
1.2
4.5
15
680
440
76
4
1.05
57HM76-4204
0.9
2.1
4.2
0.51
2.4
18
680
440
76
4
1.05
Introduction
This unipolar Nema 23 stepper motor with step angle 0.9deg and size 57x57x56mm. It has 4/6 wires, each phase draws 0.6-4.2A, with holding torque 0.39-1.8Nm (55.3-254.8oz.in).
Electrical Specification:
Manufacturer Part Number: 57HM
Motor Type: Unipolar Stepper
Step Angle: 0.9 deg
Holding Torque: 0.39-1.8Nm (55.3-254.8oz.in)
Rated Current/phase: 0.6-4.2A
Phase Resistance: 0.4-4.2Ω
Inductance: 1.5-29.2mH ± 20%(1KHz)
Physical Specification:
Frame Size: 57 x 57mm
Body Length: 41-76mm
Shaft Diameter: Φ8mm
Shaft Length: 21mm
D-cut Length: 15mm
Number of Leads: 4/6
Lead Length: 500mm
Weight: 0.45-1.05Kg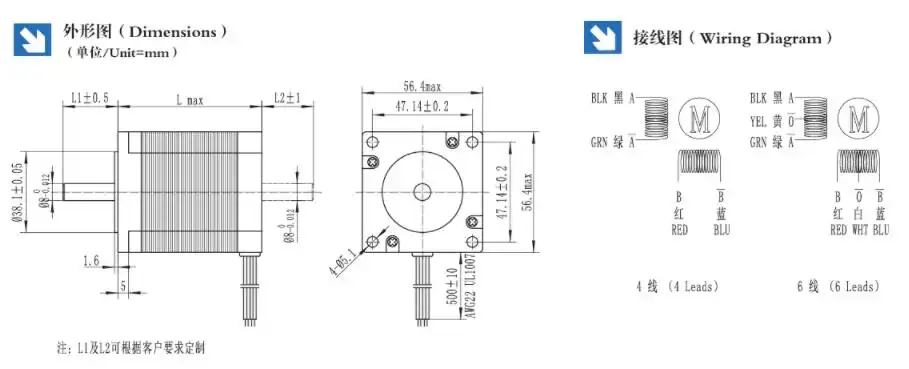 Application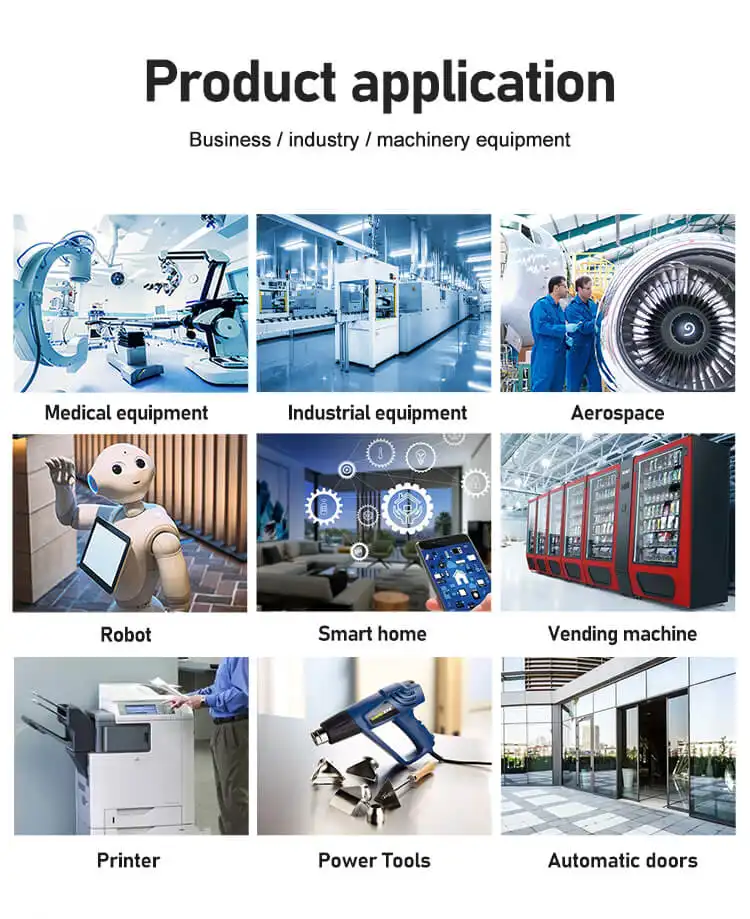 Buy With Confidence
1

CONTACT CUSTOMER SERVICE

If there is a product you want here, you can contact customer service.

2

SOLEMN COMMITMENT

If the product you purchased cannot be used, the company will take responsibility

3

BUY WITH CONFIDENCE

Really let you come to the peace of mind, buy the peace of mind, save money.

4

FAST SHIPPING

After you place an order, we will choose the fastest shipping method for you.
Consumer Satisfaction
This data is provided by other platform research
Company Credit

Product Quality

Customer Service

Sufficient Stock

After-sales Service

Make More Money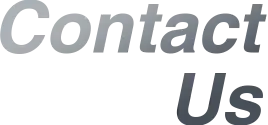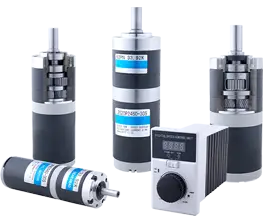 If you also want to rate us, please contact our customer service to buy a car, give us your valuable opinions, we will give you corresponding feedback, wish us all the best and make more money.