Model
Unit
VLF078
Rated output torque
N.m
92
41
Emergency stop torque
N.m
2 times Rated output torque
Norminal input speed
rmp
3000
Maximum input speed
rmp
6000
Maximum radial force
N
2000
Maximum axial force
N
1800
Efficiency
%
Single [97%]
Average lifetime
h
2000
Weight
kg
3.7
Moment of inertia
kgcm2
0.291
0.12
Noise
dB
65
Lubricating
Synthetic grease lubrication
levels of protection
IP65
Overview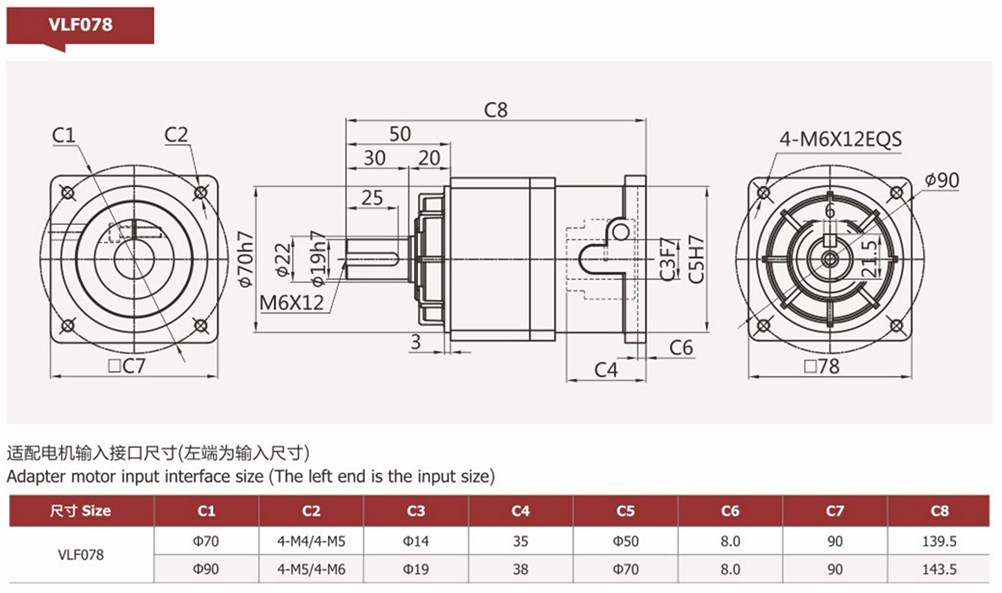 1. Adopt straight tooth gear transmission, through carburizing and quenching treatment, tooth profile modification treatment, ensure smooth operation, low noise.
2. Simple structure, mass production, and fast delivery time and high cost performance.
3.Reducer has a complete range, which can meet the needs of most reducer in the market.
A Manufacturer's Certificate of Origin, also known as a Manufacturer's Statement of Origin, is a specified document certifying the country.
CONTACT Lunyee
If you are interested in our company or products, you can contact with us through online consulting, demand table submission, e-mails and telephones. Our staff shall wholeheartedly provide product information, application knowledge and good service for you.