35HSL Liner Stepper Motor(Nema14 Linear Stepper Motor)
Diameter
Lead Distance(mm)
Start
Step Length(mm)
Aplicable Motor
M5
1.6
2
0.008
35HSL-E,35HSL-N
Tr5
2
2
0.01
35HSL-E,35HSL-N
Tr6.5
3
2
0.015
35HSL-E,35HSL-N
Tr8
1
1
0.005
35HSL-E
Tr8
2
1
0.01
35HSL-E
Tr8
4
2
0.02
35HSL-E
Tr8
8
4
0.04
35HSL-E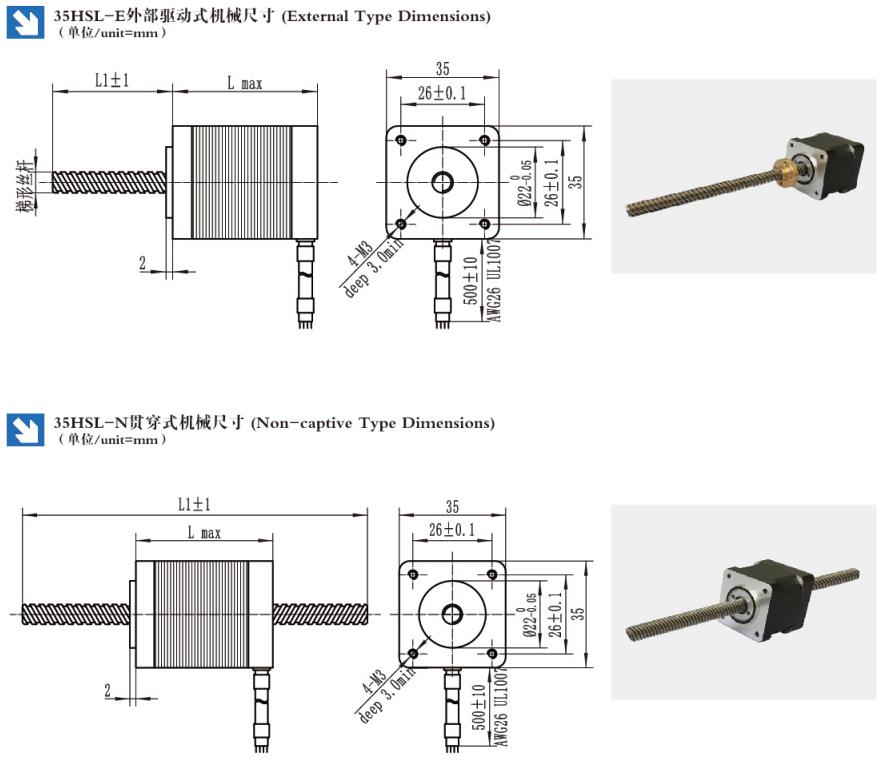 A Manufacturer's Certificate of Origin, also known as a Manufacturer's Statement of Origin, is a specified document certifying the country.
CONTACT Lunyee
If you are interested in our company or products, you can contact with us through online consulting, demand table submission, e-mails and telephones. Our staff shall wholeheartedly provide product information, application knowledge and good service for you.