| | |
| --- | --- |
| Input Voltage | 72V /48V/36V/24V/ 12V DC |
| Load Capacity | 8000N |
| Max Speed | 7.5mm/s-20mm/s |
| Stroke | Customize |
| Type Of Duty | 10%,2min.on/18min.off |
| Limit switches | Inner |
| Operation Temperature | -15℃~45℃ |
| Protection Class | IP67 |
Overview
LY015C low-noise permanent magnet DC motor driven worm gear and worm drive mechanical lift. It has the characteristics of small size, lighter weight, large torque and large stroke. The range of travel options is large, and with the controller, any height adjustment in the lifting position can be realized, meeting the needs of free adjustment of the lifting height of the product. It is most widely used in the fields of display stand, medical equipment, mechanical equipment and so on.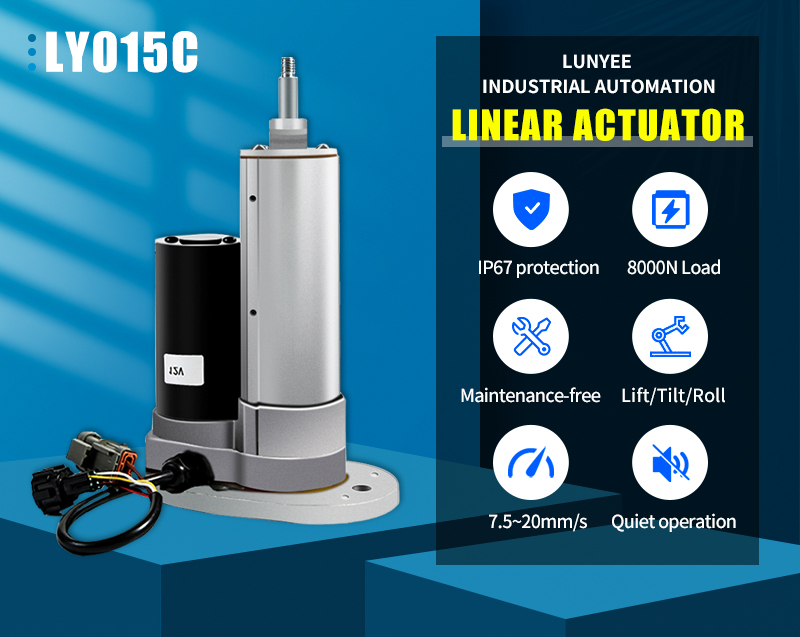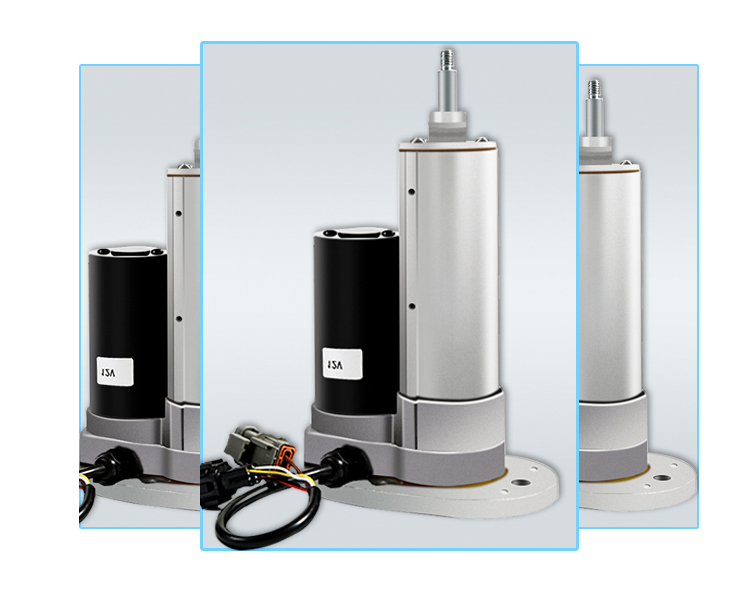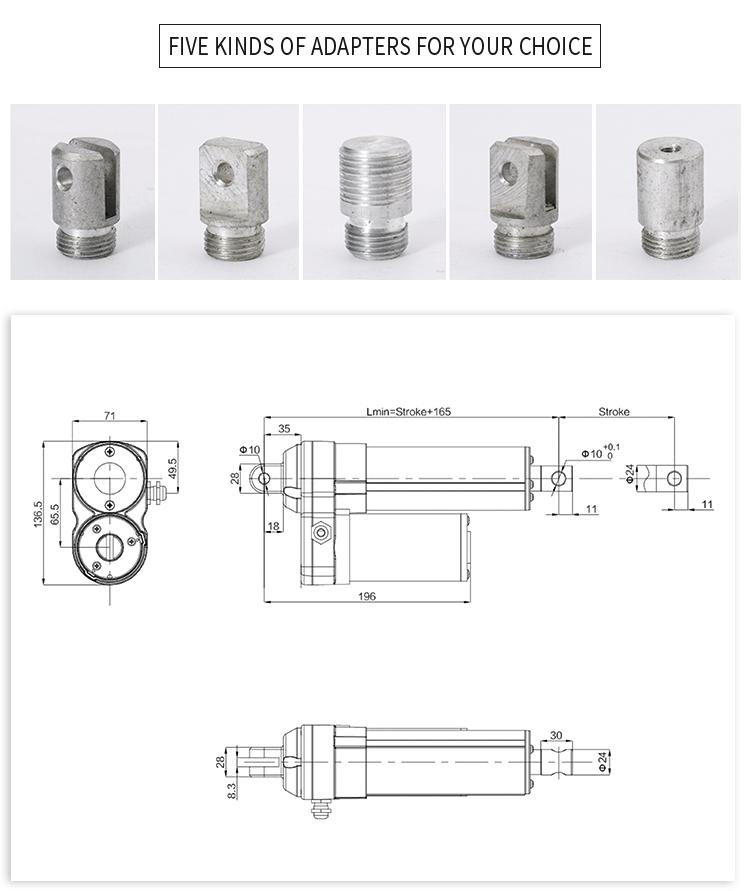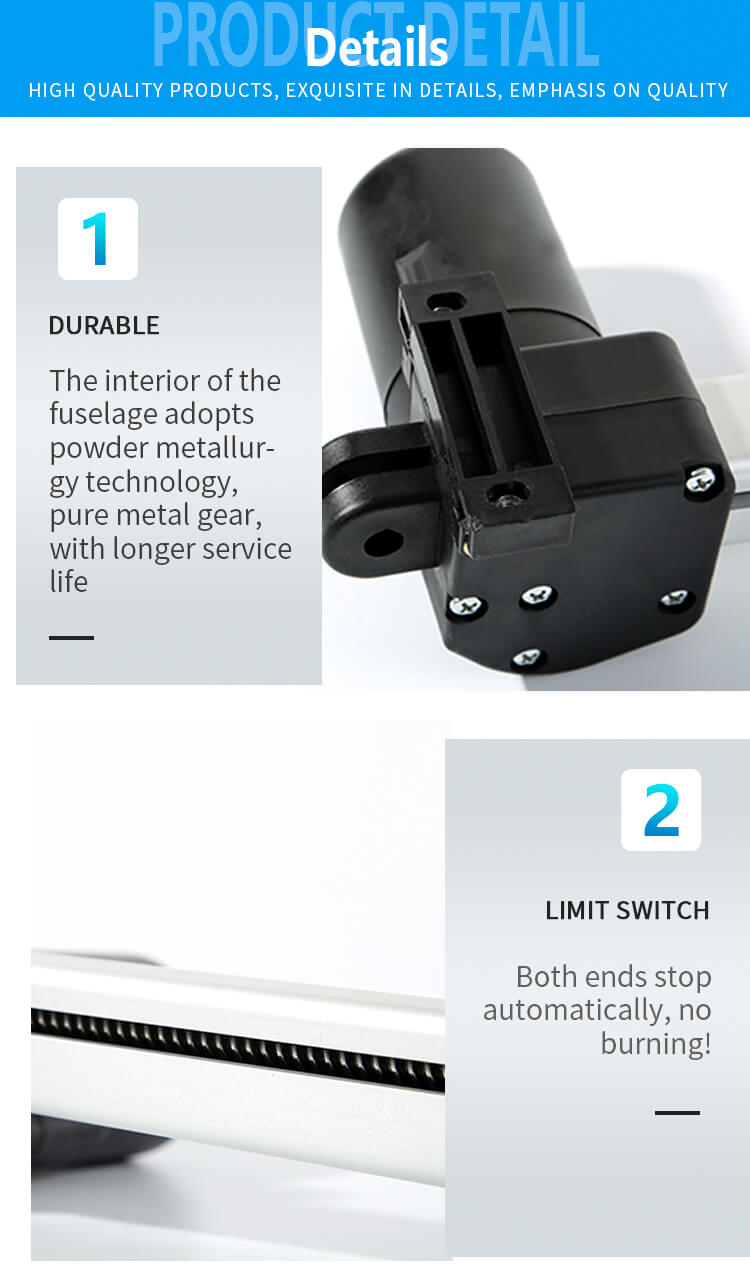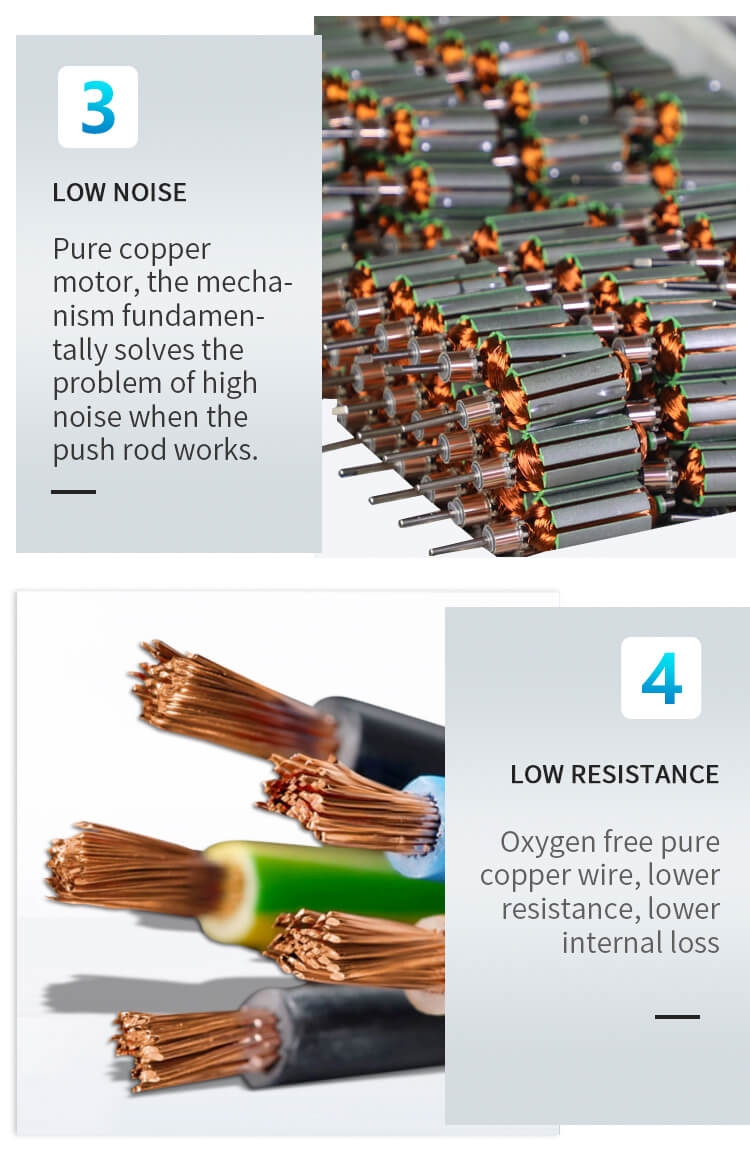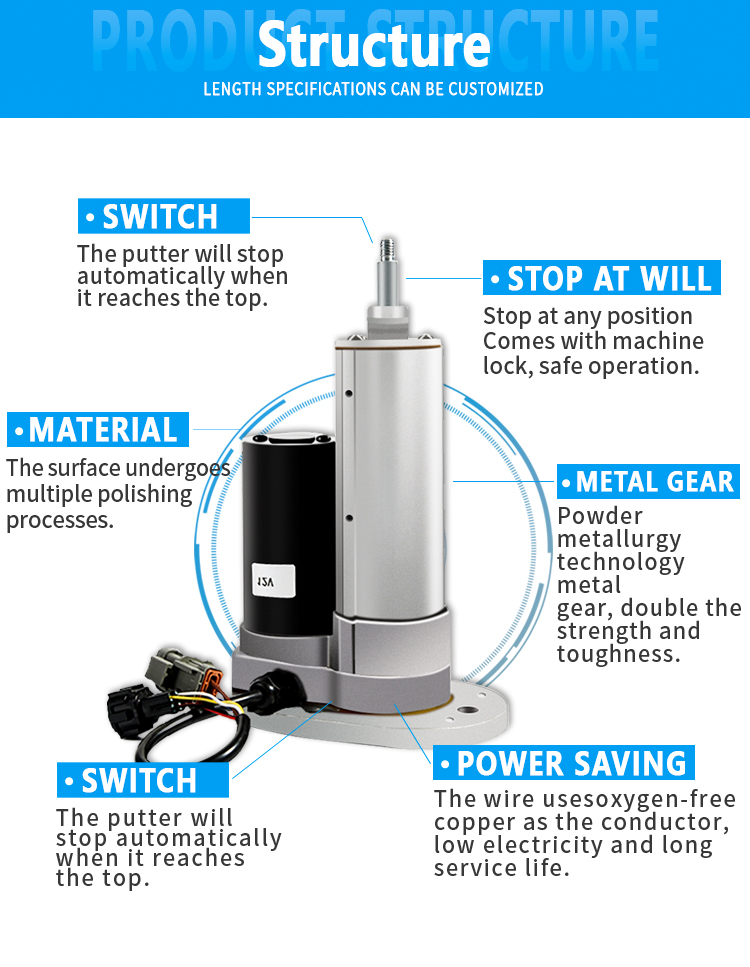 1. Aluminum alloy material, compact structure design
2. Light weight, adopts DC motor gear reduction
3. Built-in limit switch, can realize automatic stop at the end of the stroke
4. Itinerary can be customized, easy to install and easy to operate
5. Low noise, green and environmental protection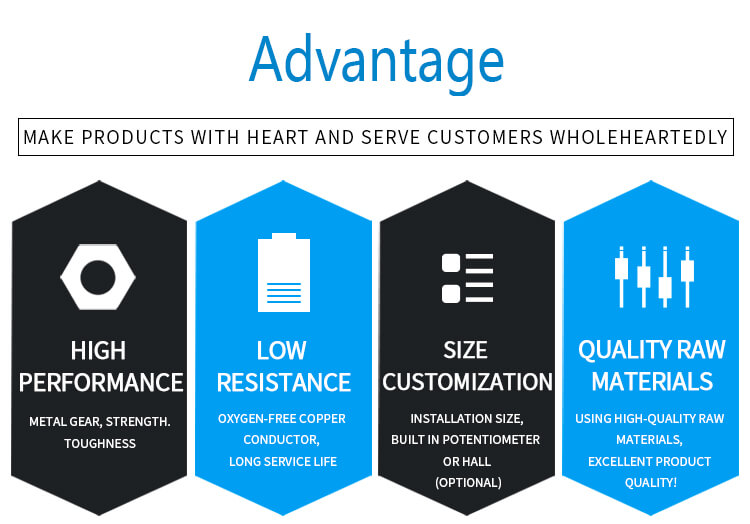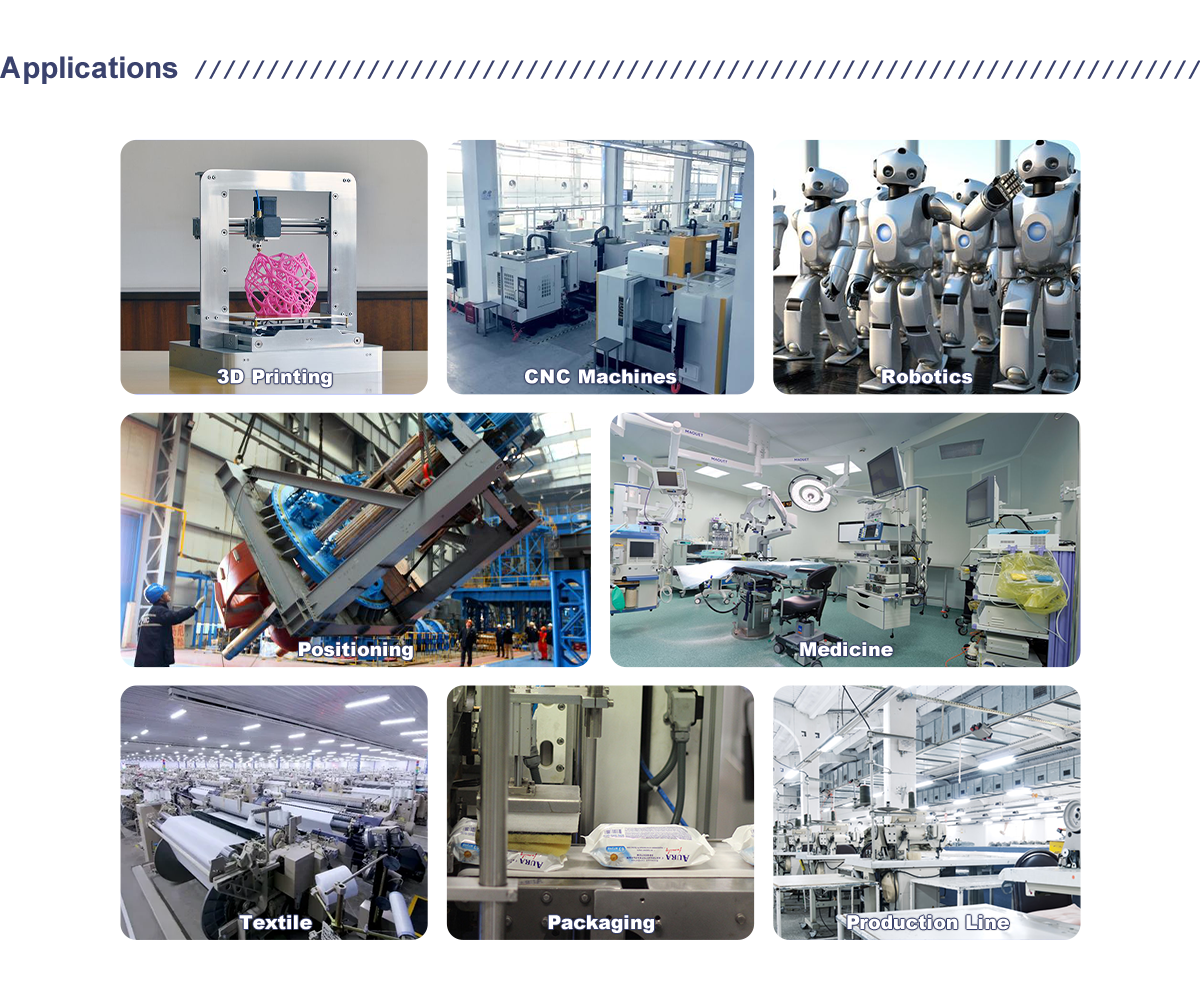 A Manufacturer's Certificate of Origin, also known as a Manufacturer's Statement of Origin, is a specified document certifying the country.
CONTACT Lunyee
If you are interested in our company or products, you can contact with us through online consulting, demand table submission, e-mails and telephones. Our staff shall wholeheartedly provide product information, application knowledge and good service for you.