Introduction
LY015C low-noise permanent magnet DC motor driven worm gear and worm drive mechanical lift. It has the characteristics of small size, lighter weight, large torque and large stroke. The range of travel options is large, and with the controller, any height adjustment in the lifting position can be realized, meeting the needs of free adjustment of the lifting height of the product. It is most widely used in the fields of display stand, medical equipment, mechanical equipment and so on.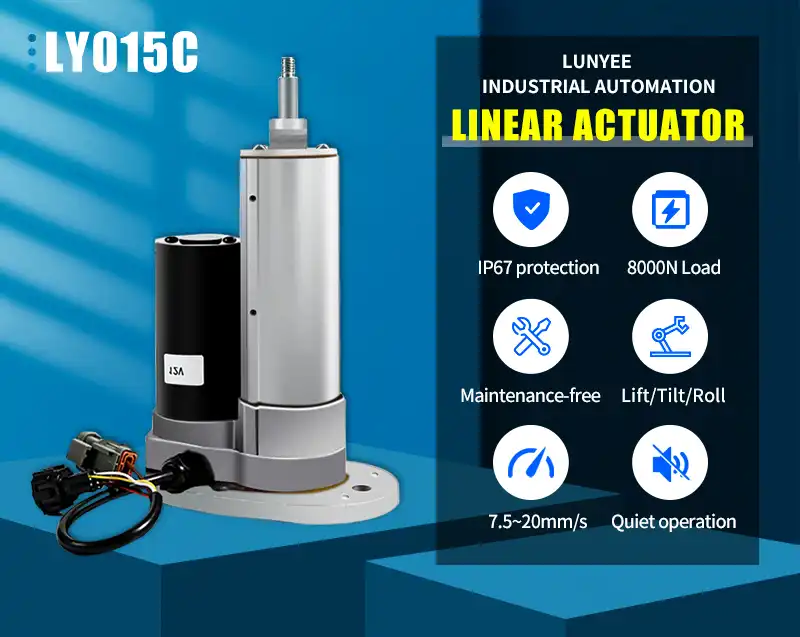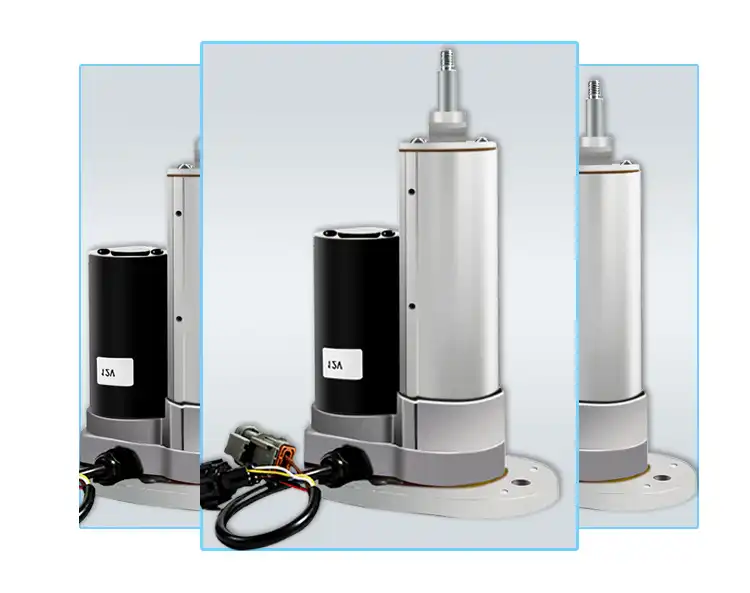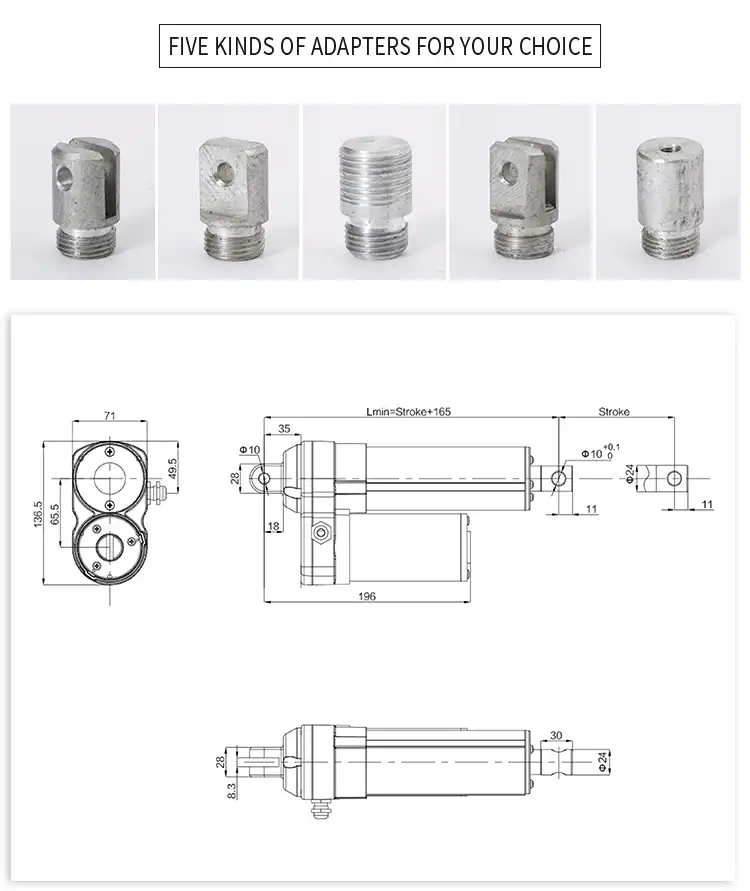 Application
As an innovative product of emerging technology, electric actuators have a huge impact on the progress of human science and technology. Now electric push rods have been widely used by humans, and electric push rods can be used wherever body position adjustment is required. At present, the world's mature application areas are:
1. Furniture field: sofas, chairs for the elderly, lazy chairs, foot bath chairs, home beds, beauty beds, massage chairs, massage beds, TV racks, electric beds, theater sofas, etc.
2. Office furniture field: desks, smart desks, cabinets, office chairs, projection instruments, laboratory tables, work tables, laboratory tables, etc.
3. Industrial technology field: door opener, window opener, sweeper, agricultural harvester, yacht, automobile, stage, etc.