Model
Voltage(v)
Out put Power(w)
No-load Parameters
Load Parameters
Brush Life(H)
Motor Weight(Kg)
Speed(r/min)
Current(A)
Speed(r/min)
Torque(mN.m)
Current(A)
Z2D06-12
12
6
3200
0.6Max
2950
19
0.8
2000
0.6
Z2DW06-12
12
6
3200
0.6Max
2950
19
0.8
2000
0.6
Z2D06-24
24
6
3200
0.3Max
2950
19
0.5
2000
0.6
Z2DW06-24
24
6
3200
0.3Max
2950
19
0.5
2000
0.6
Z2D06-90
90
6
3000
0.2Max
2800
20
0.3
2000
0.6
Z2DW06-90
90
6
3000
0.2Max
2800
20
0.3
2000
0.6
Reminder
Motor voltage, power and speed can be customized according to customer requirements under the conditions of accessories size and other conditions
If W is added after D, it means an external brush gear motor, if there is no W, it is a standard built-in brush gear motor;
For external brush motor, user can replace brush externally; built-in brush motor replaces brush When motor needs to be disassembled, it can be replaced
Parallel Shaft Gearhead (Sold Separately)
| | | |
| --- | --- | --- |
| Gearhead Type | Gearhead Model | Gear Ratio |
| Long Life.Low Noise | 2GN10XK(Mid-gearbox) | 3、 3.6、 5、 6、 7.5、 9、 12.5、 15、 18、 25、 30、 36、 50、 60、 75、 90、 100、 120、 150、 180、 200 |
Type
Gear Ratio
3
3.6
5
6
7.5
9
10
12.5
Z2D06-24GN
Speed(r/min)
983
819
590
492
393
328
295
236
2GN□K
0.05
0.06
0.08
0.09
0.12
0.14
0.16
0.2
0.46
0.56
0.77
0.93
1.16
1.39
1.54
1.93
Type
Gear Ratio
15
18
20
25
30
36
40
50
Z2D06-24GN
Speed(r/min)
197
164
148
118
98
82
74
59
2GN□K
0.24
0.28
0.28
0.35
0.42
0.51
0.57
0.71
2.31
2.78
2.78
3.47
4.16
5
5.55
6.94
Type
Gear Ratio
60
75
90
100
120
150
180
200
Z2D06-24GN
Speed(r/min)
49
39
33
29
25
20
16
15
2GN□K
0.76
0.96
1.15
1.27
1.53
1.91
2.29
2.55
7.49
9.37
11.2
12.5
15
18.7
22.5
25
Installation Dimensions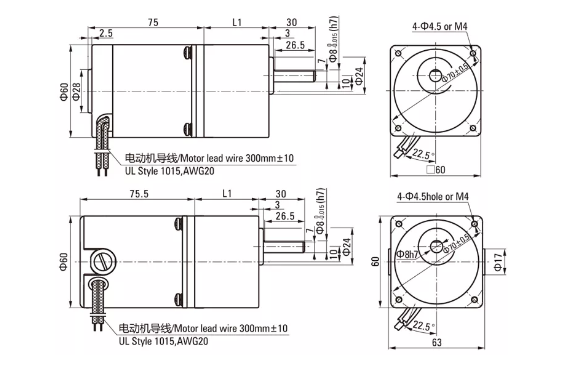 Overview
A Brush DC Motor, which is powered by direct current, allows for precise speed control. The Brush DC Motor provides constant and consistent current by using rings to power a magnetic drive that powers the motor's armature. The Brush DC Motor, perhaps one of the oldest utilized motors, is widely employed due to its ability to change the speed-torque ratio in practically any manner.
The 6W DC motor is a brushed motor with the advantages of low noise, high torque and long life
*Silent Bearing:High precision silent ball bearing highload operation,no shaking longer life
*Gear Set:Use alloy steel gears,high precision high hardness,strong wear resistance and increase motor torque
*Pure copper :Strong conductivity increase torque
*Precision-cast housing:The cast iron material is harder than ordinary case, The heat dissipation effect is better,firm and durable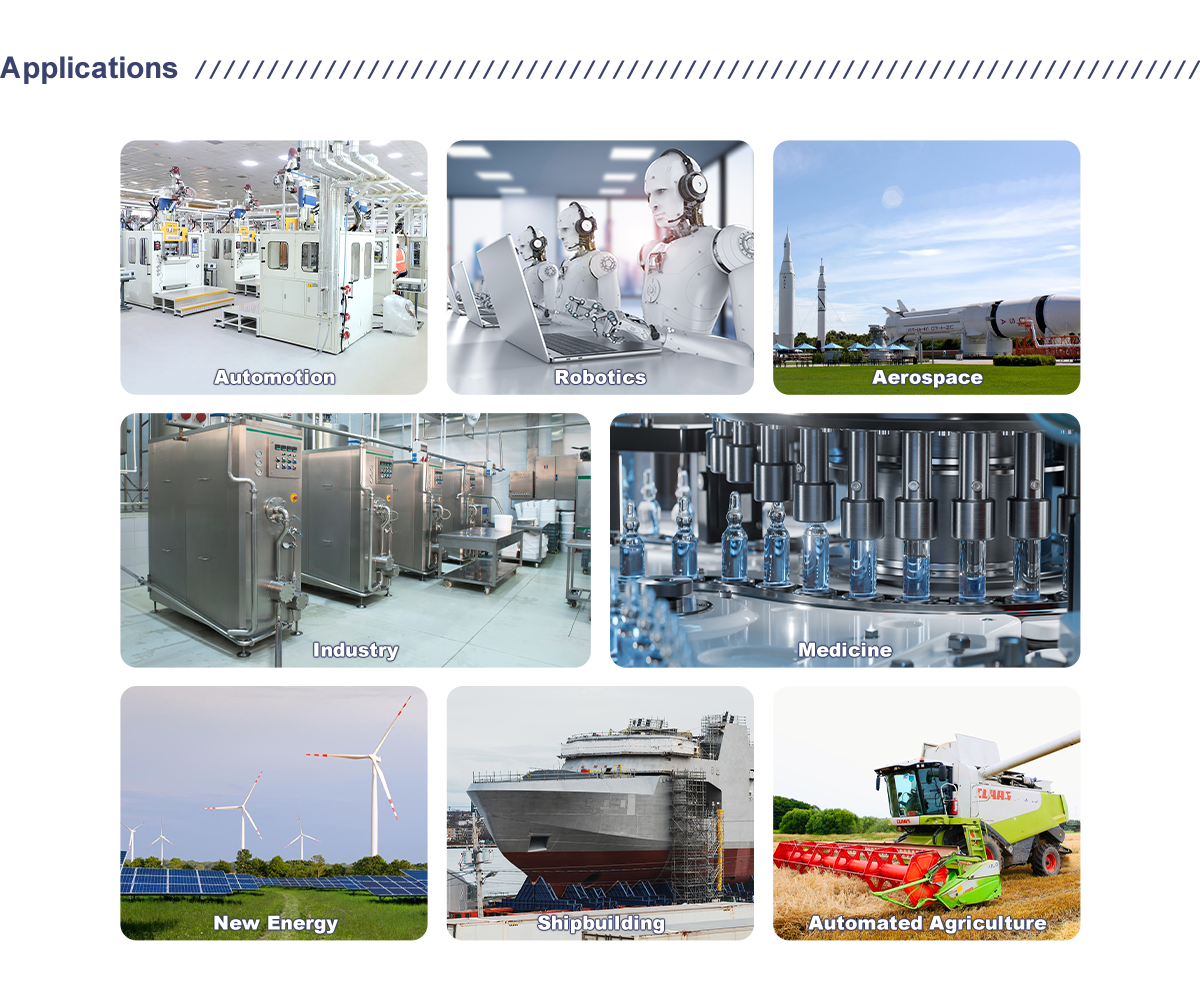 A Manufacturer's Certificate of Origin, also known as a Manufacturer's Statement of Origin, is a specified document certifying the country.
CONTACT Lunyee
If you are interested in our company or products, you can contact with us through online consulting, demand table submission, e-mails and telephones. Our staff shall wholeheartedly provide product information, application knowledge and good service for you.