Parameters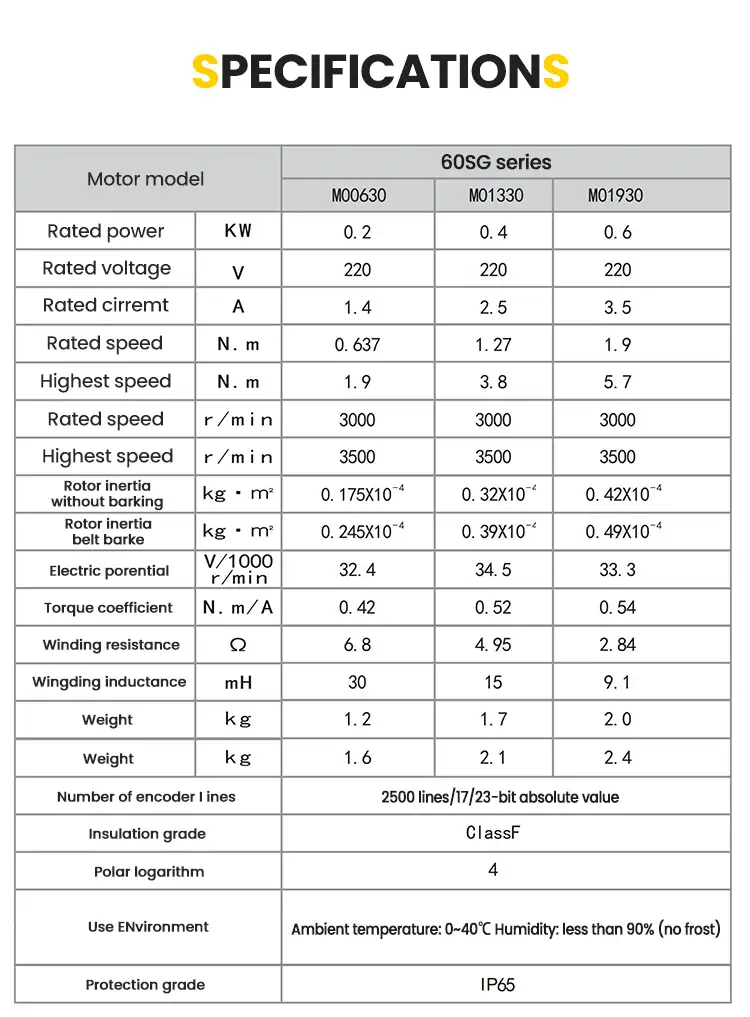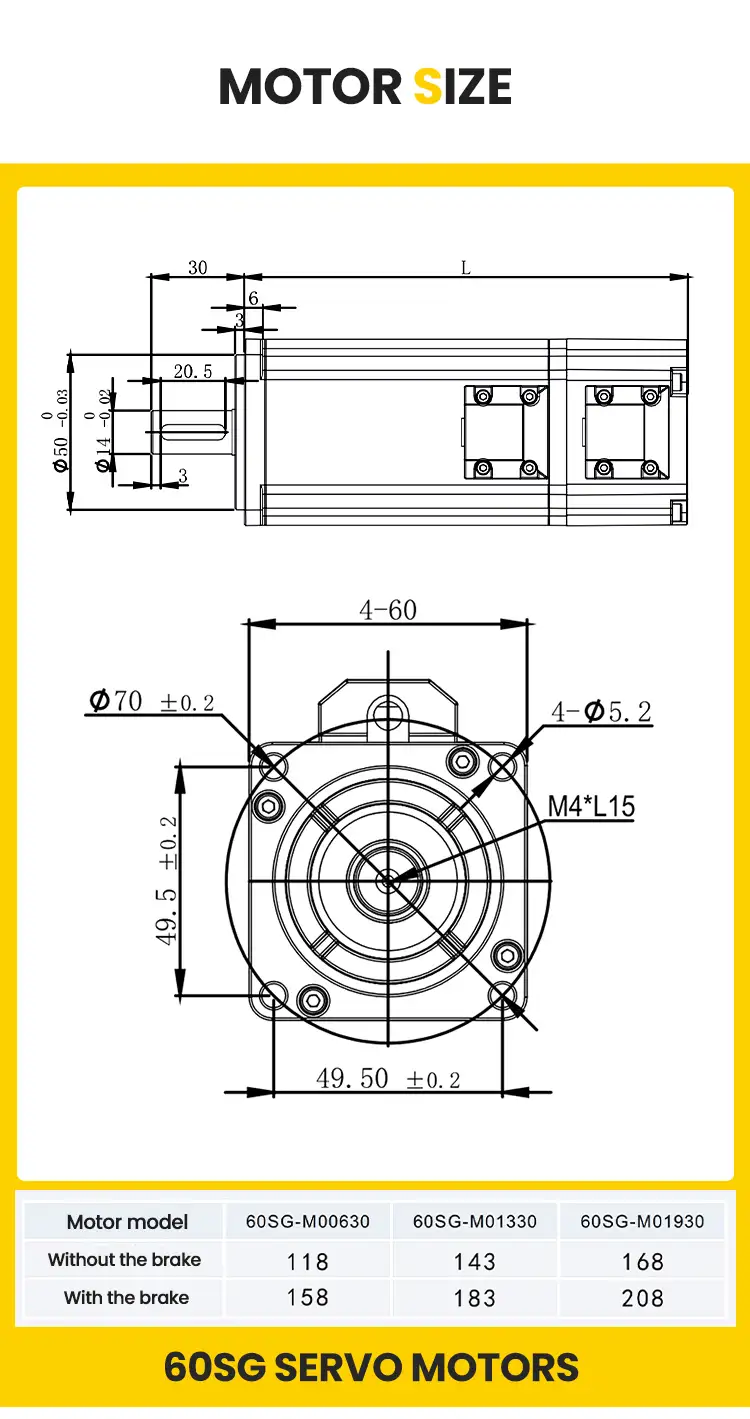 Introduction
Servo motor is an industrial automation actuator with high control precision and fast response speed. It is widely used in industrial as below :
1. Mechanical processing industry : CNC punching machine, bending machine, shearing machine, etc.
2. Printing and processing industry : offset press, laser imagesetter system, inkjet printer, folding machine and so on.
3. Medical testing equipment: monitors, B ultrasound machines, CT control boxes, X-ray, slicers, hemodialysis machines, temperature controllers, etc.
4. Food processing industry: sterilizer, labeling machine, can-making machine, flow controller, sealing machine, packaging machine, coffee machine, etc.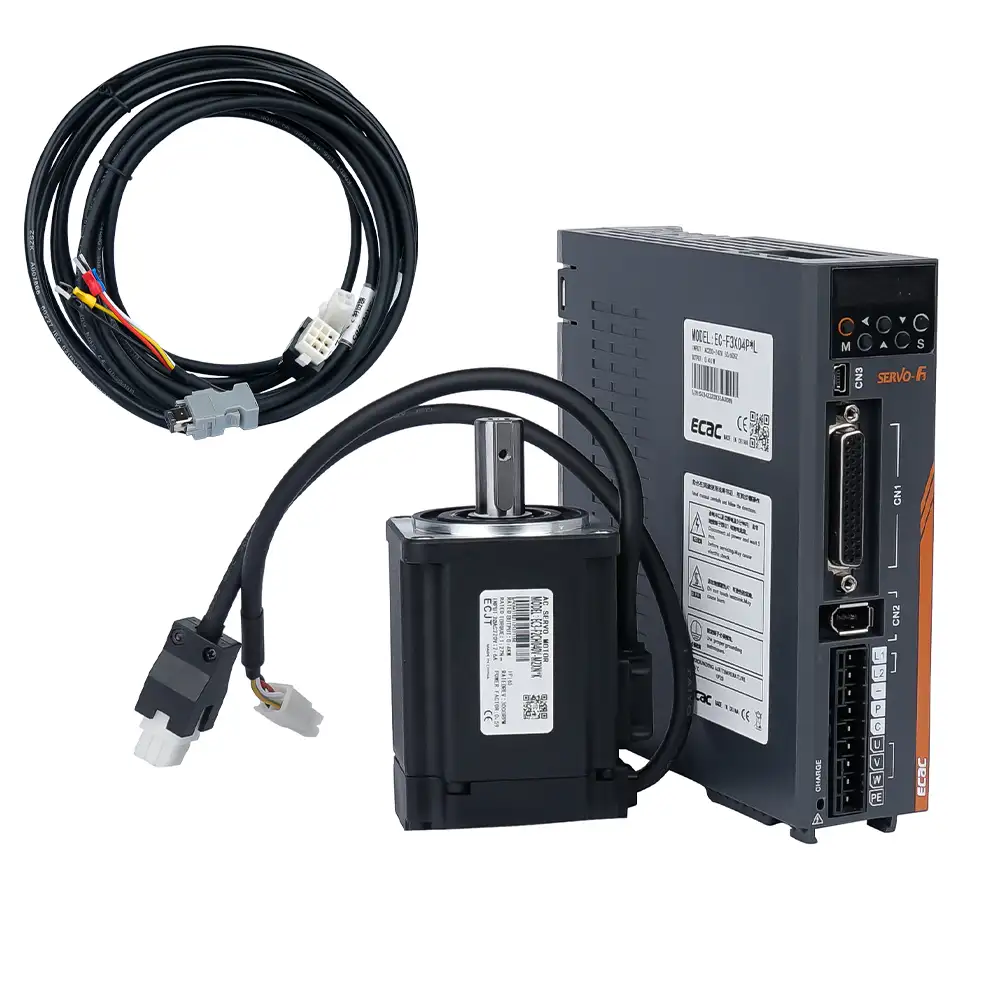 Features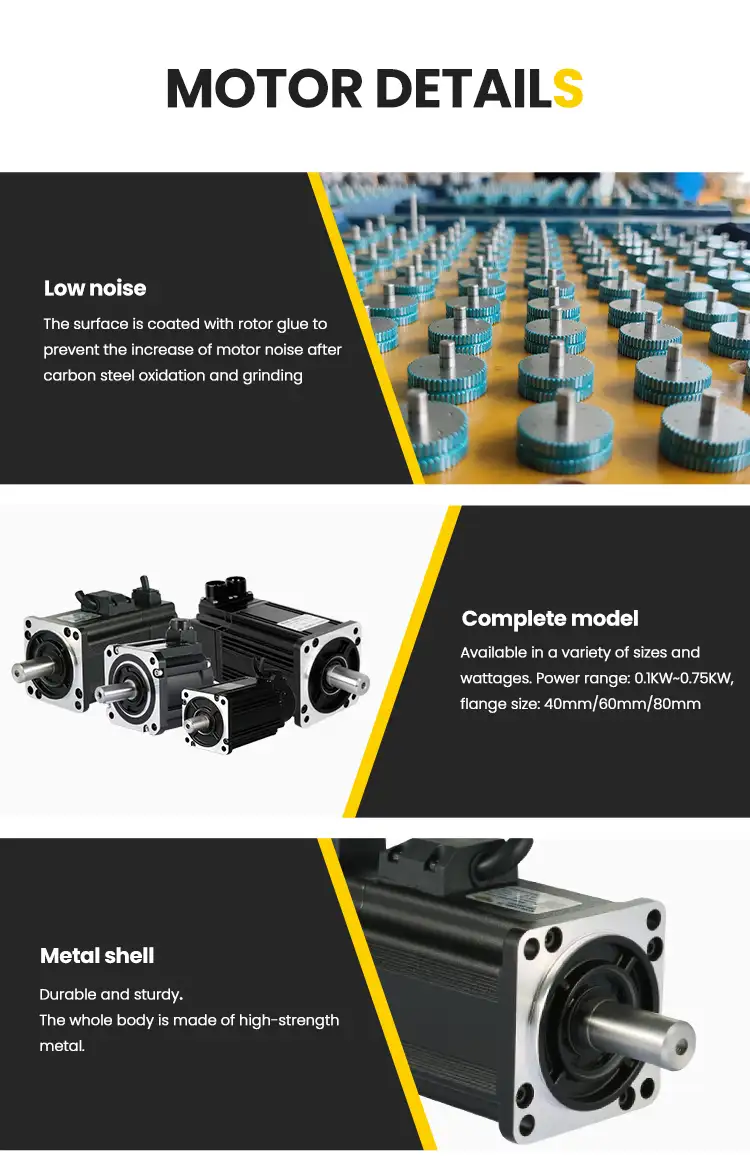 Application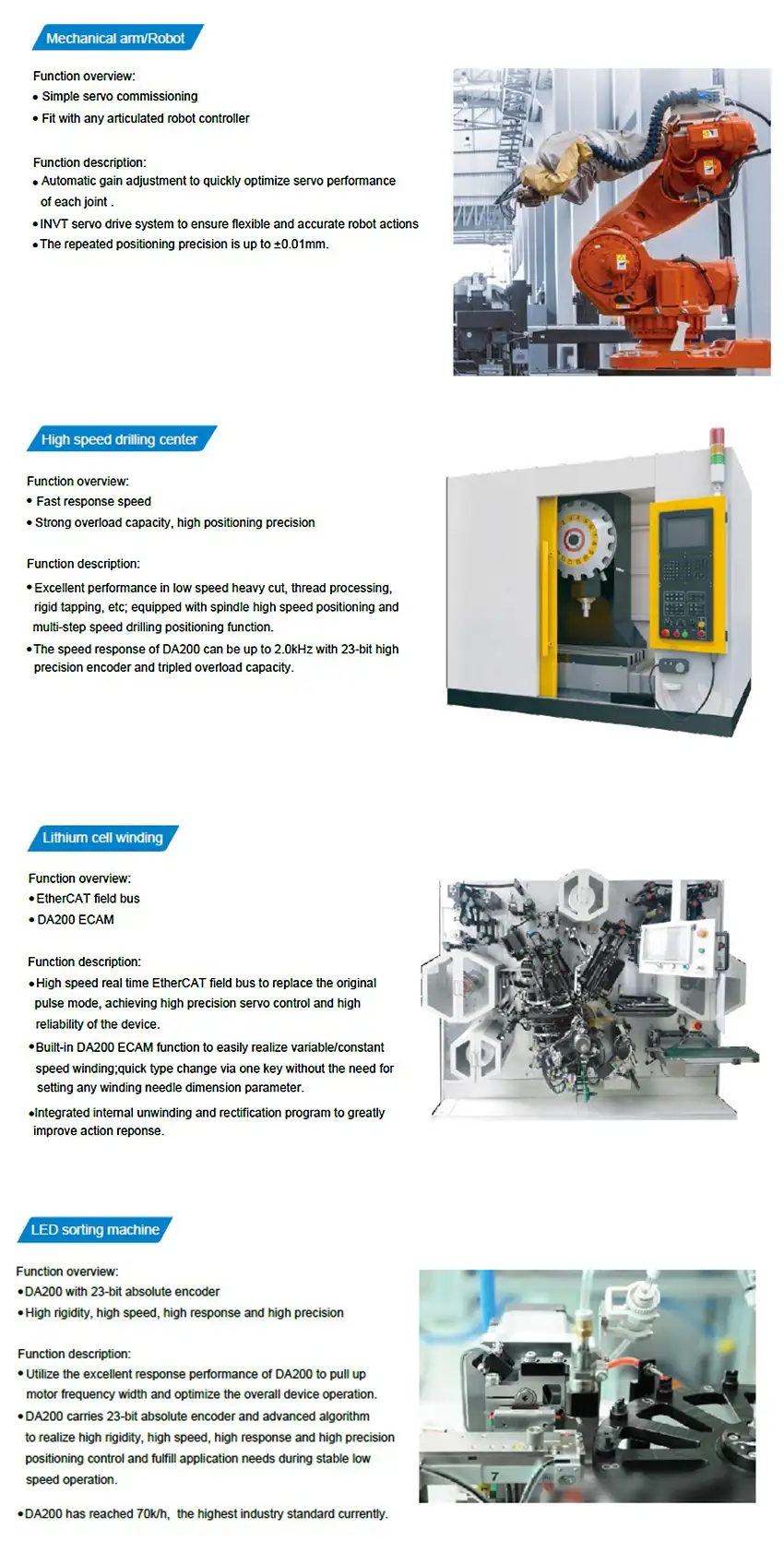 Buy With Confidence
1

CONTACT CUSTOMER SERVICE

If there is a product you want here, you can contact customer service.

2

SOLEMN COMMITMENT

If the product you purchased cannot be used, the company will take responsibility

3

BUY WITH CONFIDENCE

Really let you come to the peace of mind, buy the peace of mind, save money.

4

FAST SHIPPING

After you place an order, we will choose the fastest shipping method for you.
Consumer Satisfaction
This data is provided by other platform research
Company Credit

Product Quality

Customer Service

Sufficient Stock

After-sales Service

Make More Money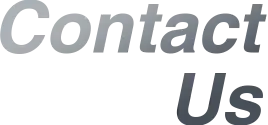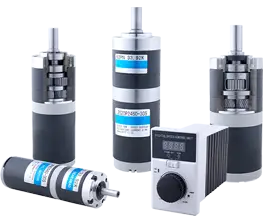 If you also want to rate us, please contact our customer service to buy a car, give us your valuable opinions, we will give you corresponding feedback, wish us all the best and make more money.