Voltage
Power
Driver Model
Flange
(mm)
Motor
Model
Rated
Speed
Rated
torque
380V
1KW
EPS-B1-0001BA-A000
130
130DNMB1-0001AKAM
1000rpm
9.55N.m
380V
1KW
EPS-B1-0001BA-A000
130
130DNMB1-0001BKAM
1500rpm
6.37N.m
380V
1KW
EPS-B1-0001BA-A000-G
130
130DNMB2-0001CKAM
2000rpm
4.77N.m
380V
1KW
EPS-B1-0001BA-A000-G
130
130DNMB1-0001DKAM
3000rpm
3.18N.m
380V
1.2KW
EPS-BI-01D2BA-A000
130
130DNMB1-01D2CKAM
2000rpm
5.73N.m
380V
1.5KW
EPS-BI-01D5BA-A000
130
130DNMB1-01D5AKAM
1000rpm
14.33N.m
380V
1.5KW
EPS-BI-01D5BA-A000
130
130DNMB1-01D5BKAM
1500rpm
9.55N.m
380V
1.5KW
EPS-BI-01D5BA-A000
130
130DNMB2-01D5CKAM
2000rpm
7.16N.m
380V
1.5KW
EPS-BI-01D5BA-A000
130
130DNMB1-01D5DKAM
3000rpm
4.77N.m
380V
2KW
EPS-B1-02D2BA-A000
130
130DNMB2-0002BKAM
1500rpm
12.73N.m
380V
2.2KW
EPS-B1-02D2BA-A000
130
130DNMB2-0002CKAM-Z02
2000rpm
9.55N.m
380V
3KW
EPS-BI-0003BA-A000
130
130DNMB2-0003CKAM
2000rpm
14.33N.m
380V
3KW
EPS-BI-0003BA-A000
130
130DNMB1-0003DKAM
3000rpm
9.55N.m
380V
3KW
EPS-BI-0003BA-A000
180
DNBB18-0003AK1AMS
1000rpm
28.6N.m
380V
3KW
EPS-BI-0003BA-A000
180
DNBB18-0003BK1AMS
1500rpm
19.1N.m
380V
3KW
EPS-BI-0003BA-A000
180
DNBB18-0003CK1AMS
2000rpm
14.33N.m
380V
3.7KW
EPS-B1-04D5BA-A000
180
DNBB18-03D7AK1AMS
1000rpm
35N.m
380V
4KW
EPS-B1-04D5BA-A000
130
1300MB1-04D5DKAM
3000rpm
12.73N.m
380V
4KW
EPS-B1-04D5BA-A000
180
DNBB18-0004BK1AMS
1500rpm
25.5N.m
380V
4KW
EPS-B1-04D5BA-A000
180
DNBB18-0004CK1AMS
2000rpm
19.1N.m
380V
4.5KW
EPS-B1-04D5BA-A000
130
I300MB1-04D5DKAM
3000rpm
14.33N.m
380V
4.5KW
EPS-B1-04D5BA-A000
180
DNBB18-04D5BK1AMS
1500rpm
28.6N.m
380V
4.5KW
EPS-B1-04D5BA-A000
180
DNBB18-04D5CK1AMS
2000rpm
21.5N.m
380V
5KW
EPS-B1-05D5BA-A000
180
DNBB18-0005CK1AMS
2000rpm
23.8N.m
380V
5.5KW
EPS-B1-05D5BA-A000
180
DNBB18-05D5BK1AMS
1500rpm
35N.m
380V
7.5KW
EPS-B1-07D5BA-A000
180
DNBB18-07D5BK1AMS
1500rpm
47.7N.m
380V
7.5KW
EPS-B1-07D5BA-A000
220
DNBB22-07D5BK1AMS
1500rpm
47.8N.m
380V
8.5KW
EPS-B1-08D5BA-A000
200
200DMB1-08D5CEAM
1500rpm
54.1N.m
380V
11KW
EPS-B1-0011BA-A000
200
200MMB1-0011BEAM
1500rpm
70N.m
380V
11KW
EPS-B1-0011BA-A000
200
20DMB1-0011CEAM
2000rpm
52.5N.m
380V
15KW
EPS-B1-0015BA-A000
200
2000MB1-0015BEAM
1500rpm
95.5N.m
380V
22KW
EPS-B1-0022BA-A000
200
200DMB1-0022BEAM
1500rpm
140N.m
Overview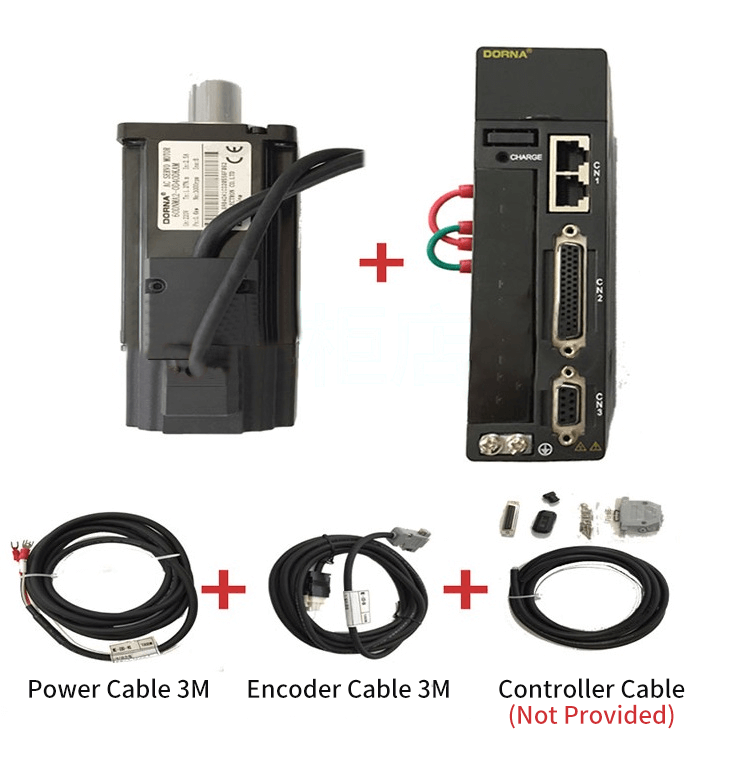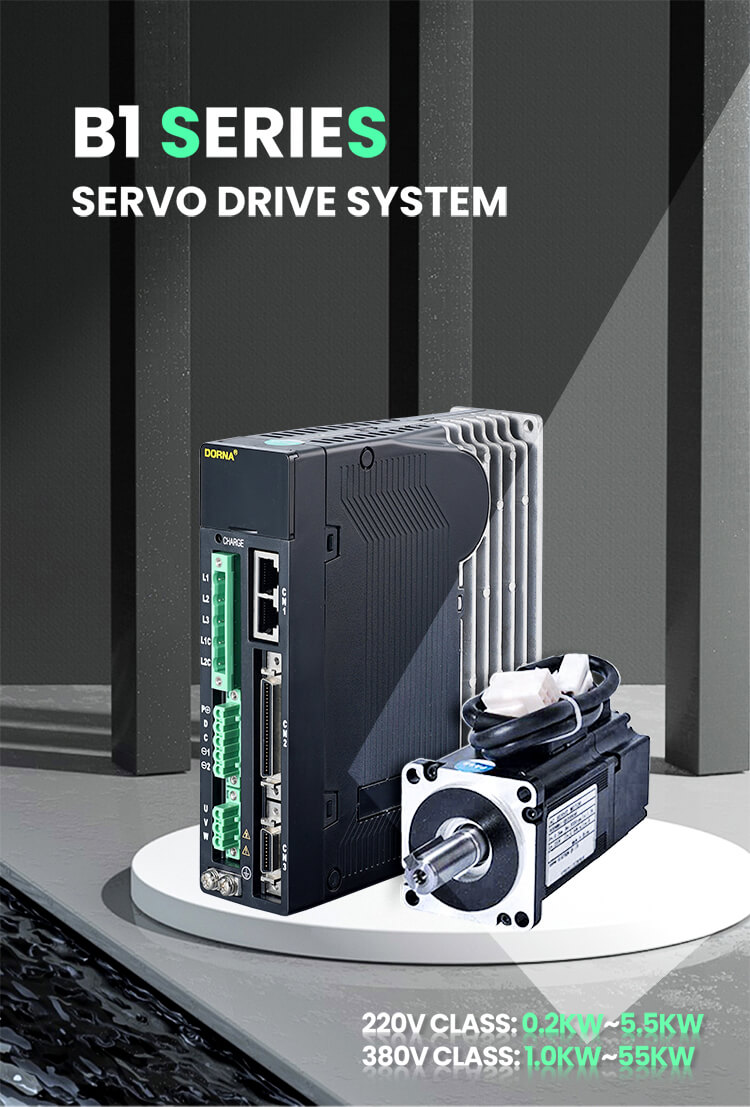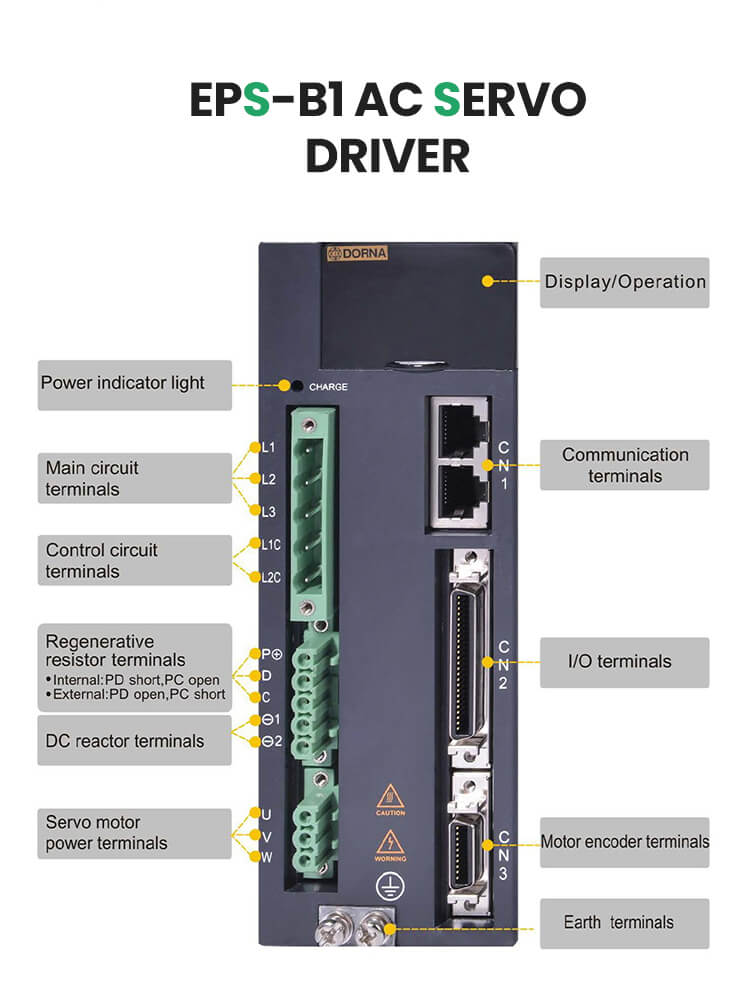 How to choose suitable servo motor?
1. Confirm torque/speed/power ( Providing any two parameters is ok)
2. Choose the motor flange size (Commonly is 40mm, 60mm, 80mm, 90mm, 110mm, 130mm, 150mm, 180mm, 200mm)
3. Confirm servo motor accuracy: incremental encoders (2500 lines/5000 lines) Or absolute encoders (17-bit/20-bit/23-bit).
4. Select suitable motor driver.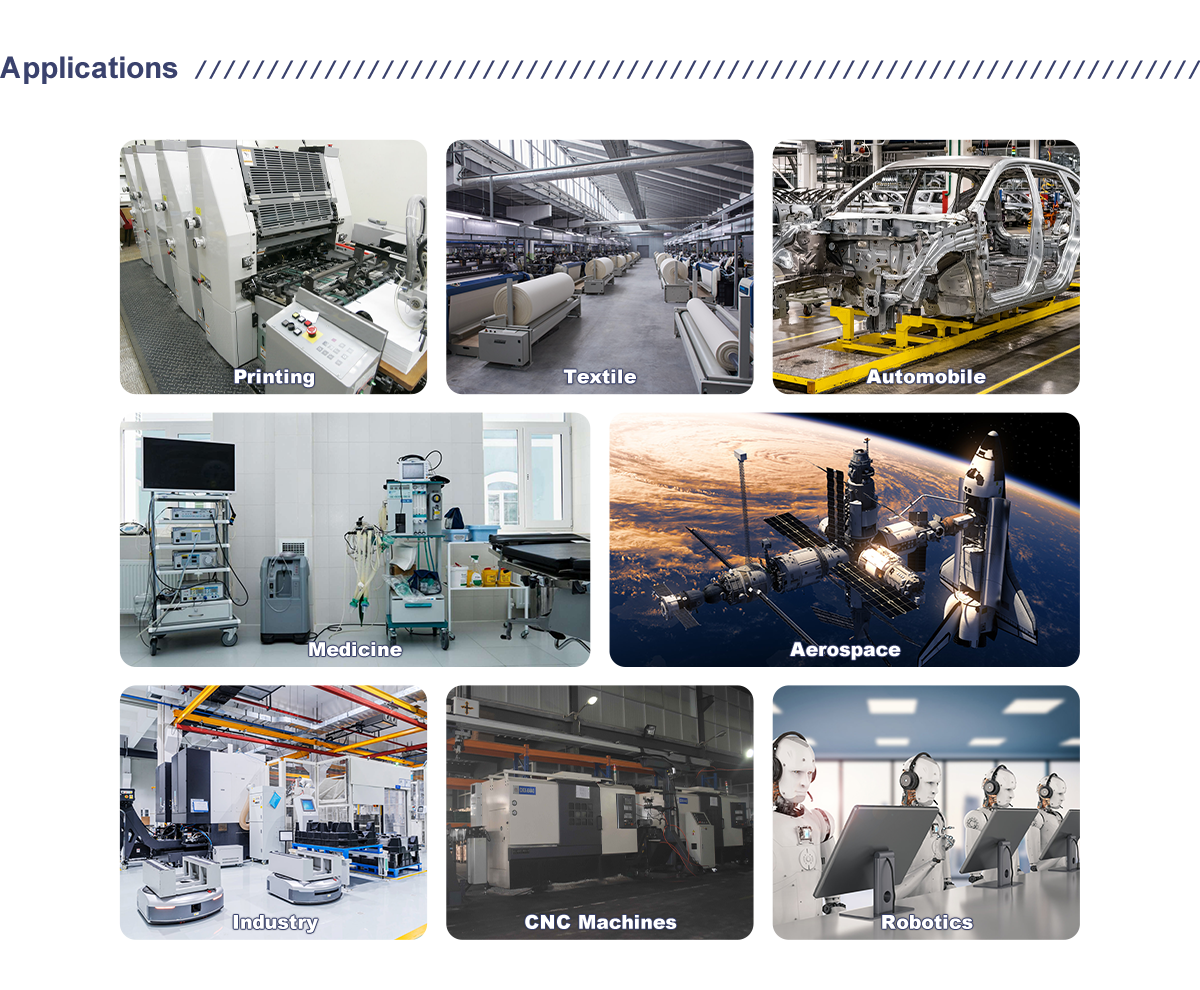 A Manufacturer's Certificate of Origin, also known as a Manufacturer's Statement of Origin, is a specified document certifying the country.
CONTACT Lunyee
If you are interested in our company or products, you can contact with us through online consulting, demand table submission, e-mails and telephones. Our staff shall wholeheartedly provide product information, application knowledge and good service for you.