| | |
| --- | --- |
| Input Voltage | 24V / 12V DC |
| Load Capacity | 8000N |
| Speed | 4~36mm/s |
| Stroke | Customize |
| Type of Duty | 10%,2min.on / 18min.off |
| Limit switches | Inner |
| Operation Temperature | -15℃~45℃ |
| Protection Class | IP67 |
If the product model cannot meet your requirements, please feel free to inform us of your requirements, such as stroke, voltage, usage, thrust, speed and quantity. Our company also has other types of linear actuators for you to choose and can be customized according to your requirements!
Overview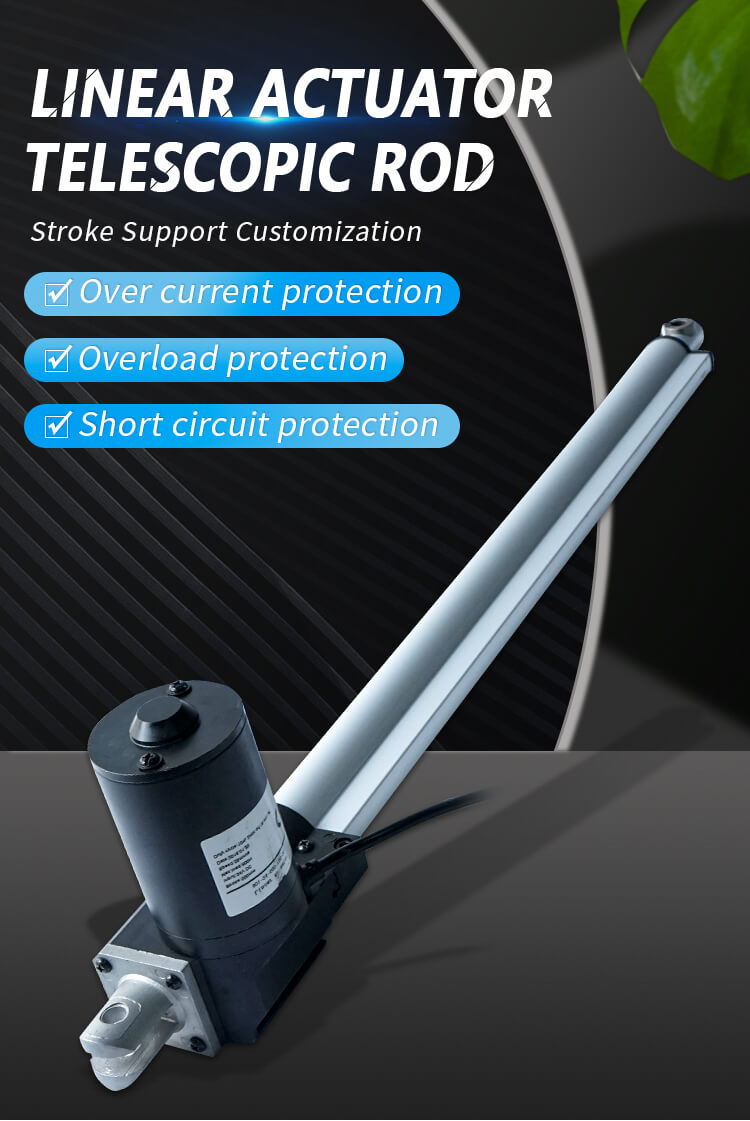 LY011E Electric linear actuator large thrust 6000N industrial reciprocating push rod lifter 12V24V nursing bed telescopic rod is mainly composed of electric push rod, control box, remote control board and cable. The electric push rod can realize the functions of lifting, tilting and turning according to the different combinations of the supporting motor, the lead screw and the control device and the travel switch. Because the electric actuator has a small size and a quiet design; and high safety, its locking force can reach ten times the thrust force, safe; easy to operate. It is suitable for applications in various industries, such as electric hospital beds, home care beds, and furniture , Office furniture, and industrial industries. Excellent product performance and strong output load capacity make this product capable of taking important responsibilities in industrial applications.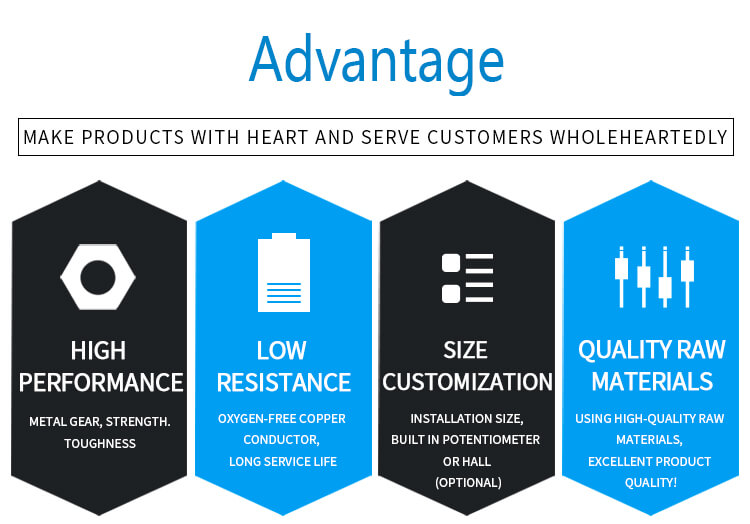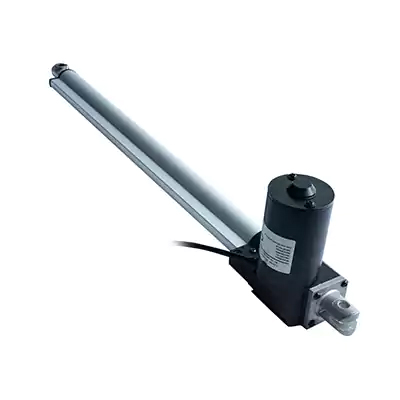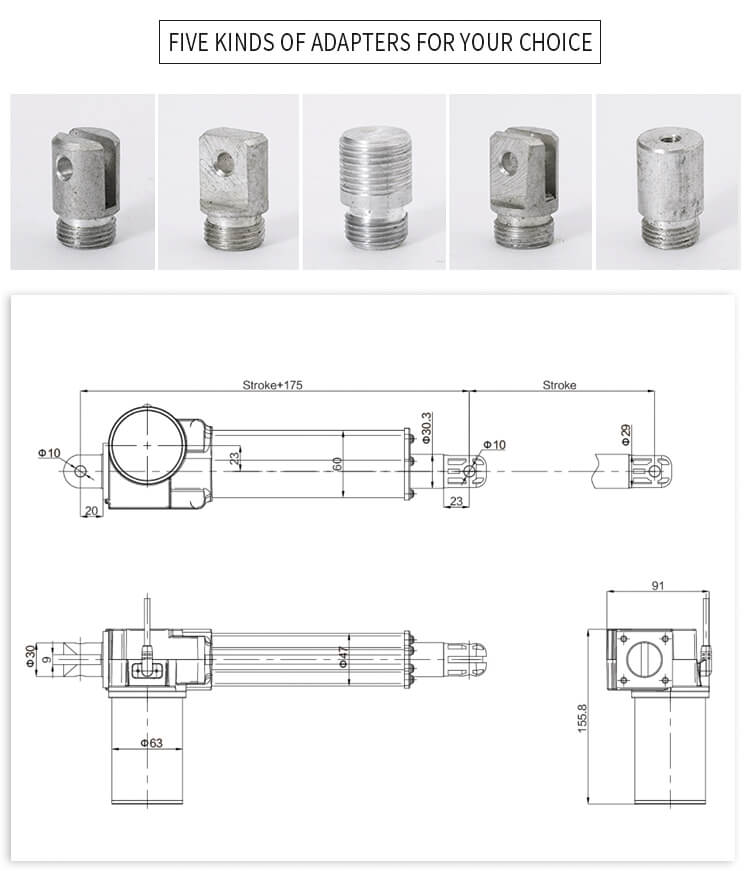 Shopping guide:
1. Determine the voltage: There are two options for voltage: DC 12V and 24V.
2. Determine the stroke of the push rod, that is, the range of motion of the push rod, which can be customized according to your requirements.
3. Determine the pushing speed of the putter. Different speeds correspond to different powers. The details are described in the details. You can also consult online or leave a message to me.
The power of the putter is related to the speed. The faster the speed, the smaller the power, and the slower the speed, the greater the power. The two are inversely proportional. Buyers can choose the appropriate speed and thrust motor according to the following parameter table: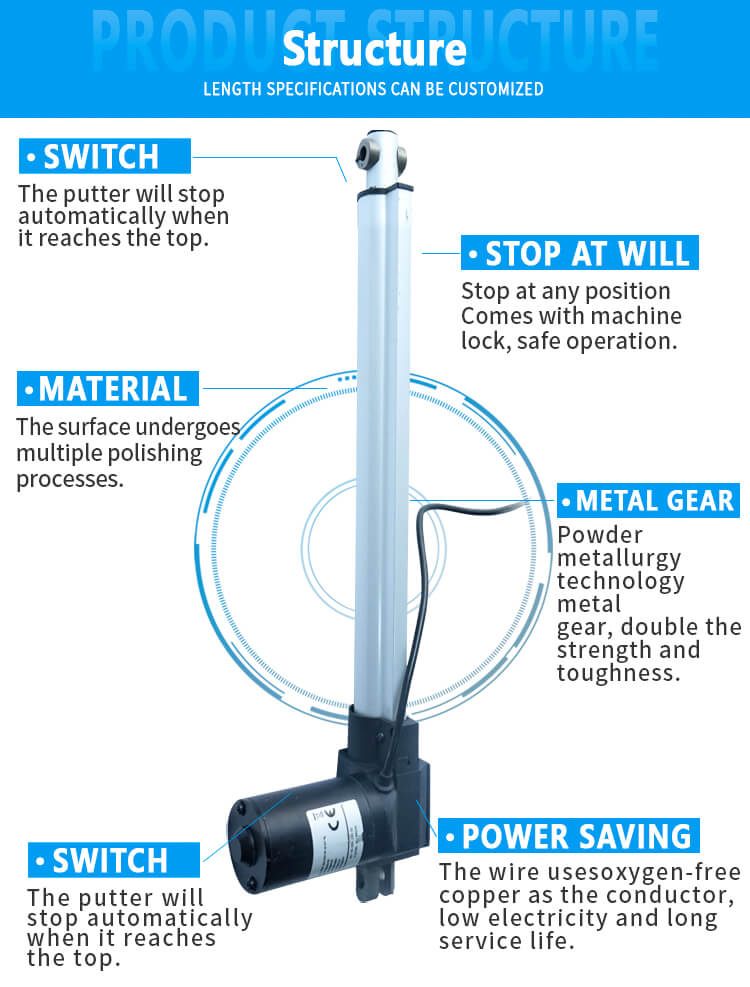 1. Durable: powder metallurgy technology is used inside the fuselage, and the life of metal gears is longer
2. Stability: Screw gasket design, specially added flat washers, effectively prevent the screws from falling off, quality assurance, safety and worry.
3. Load limit 6000N (600KG);
4. Operating temperature-15°C~45C;
5. Hall signal feedback can be selected (Hall adopts American imports);
6. Built-in travel switch, with self-locking ability;
7. Protection grade IP43;
8. The product has a certain degree of dustproof and waterproof function, and is silent;
9. It is produced with high-end materials, and the internal parts have no return material, which is durable and long-lasting;
10. The shell is made of pure aluminum alloy, the screws are GB standard, and the internal wire is American standard;
11. Electrode plugs can choose national standard, American standard, European standard, etc.