Overview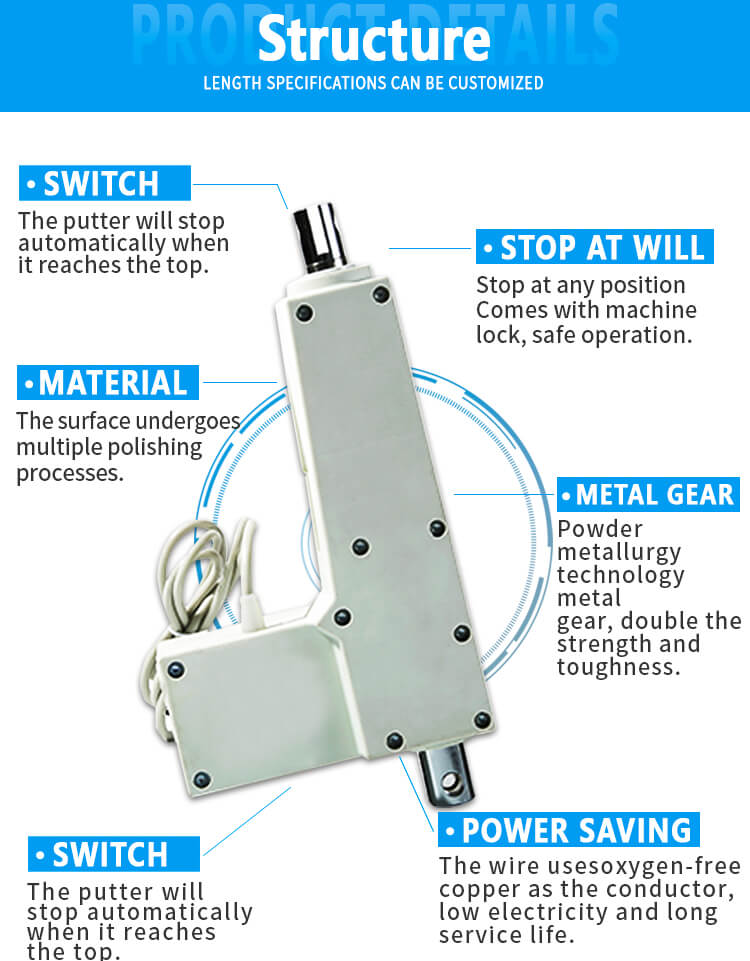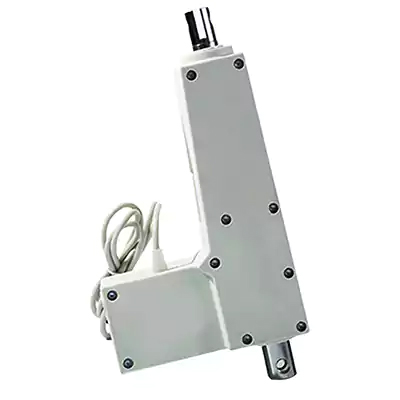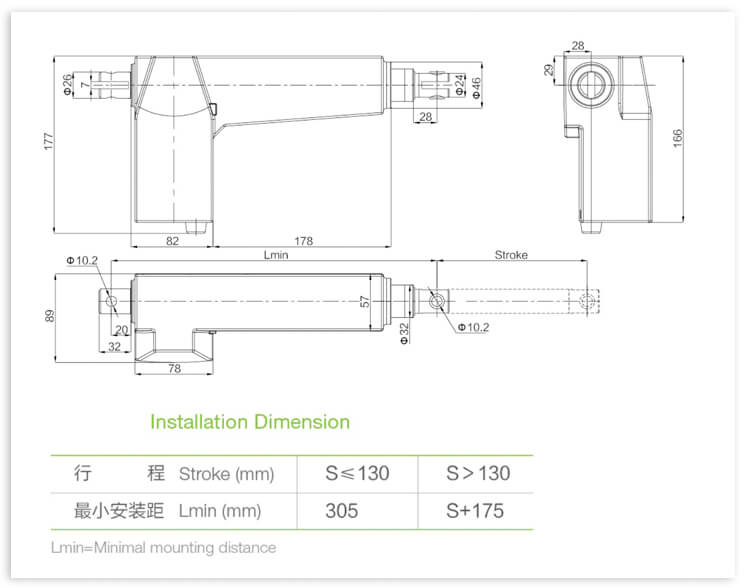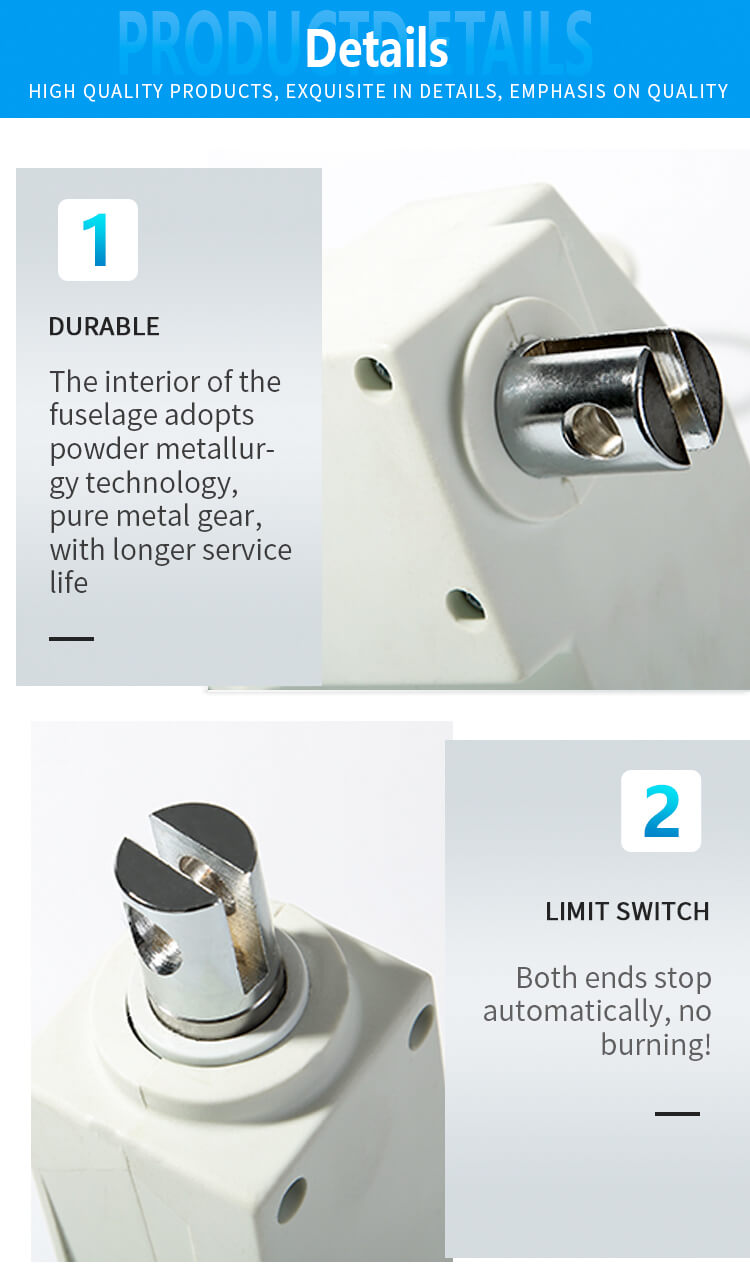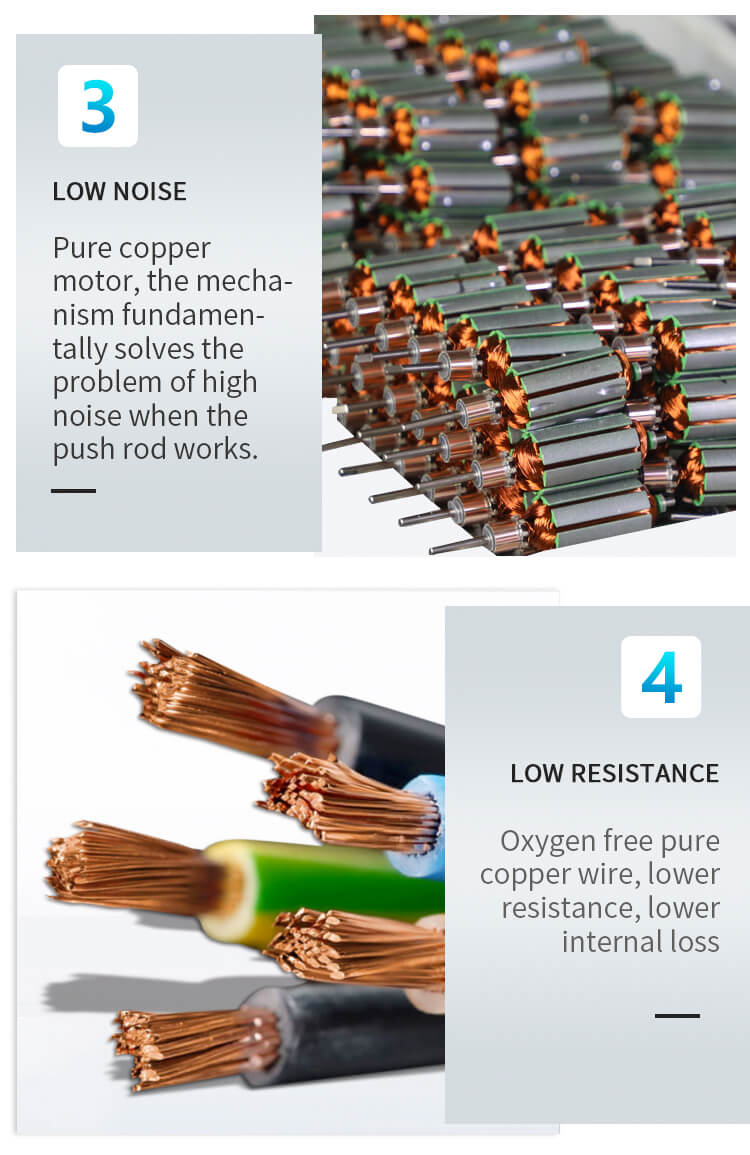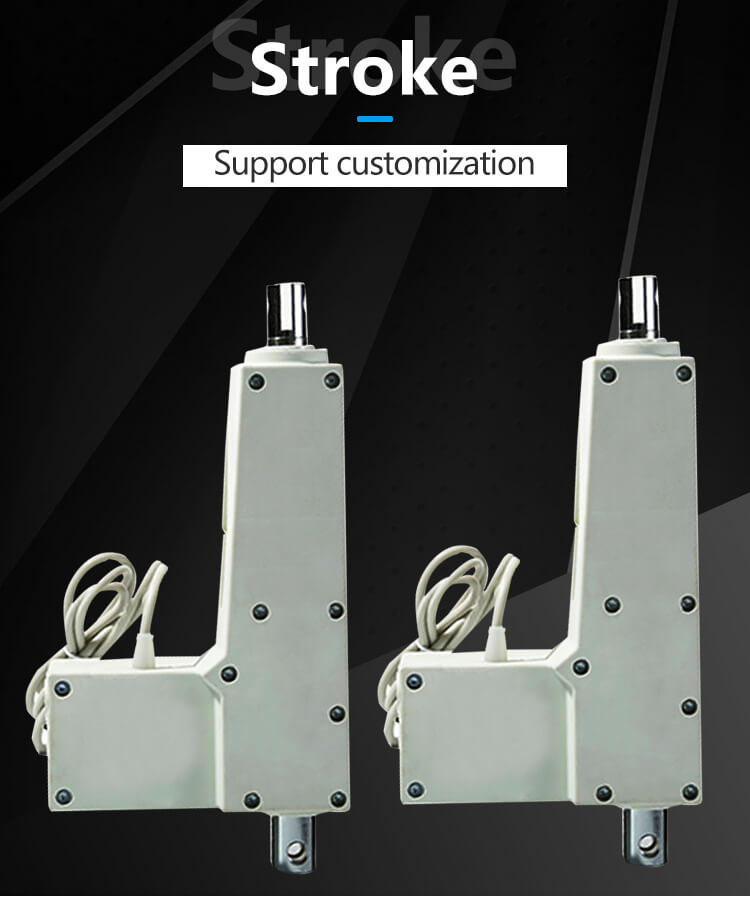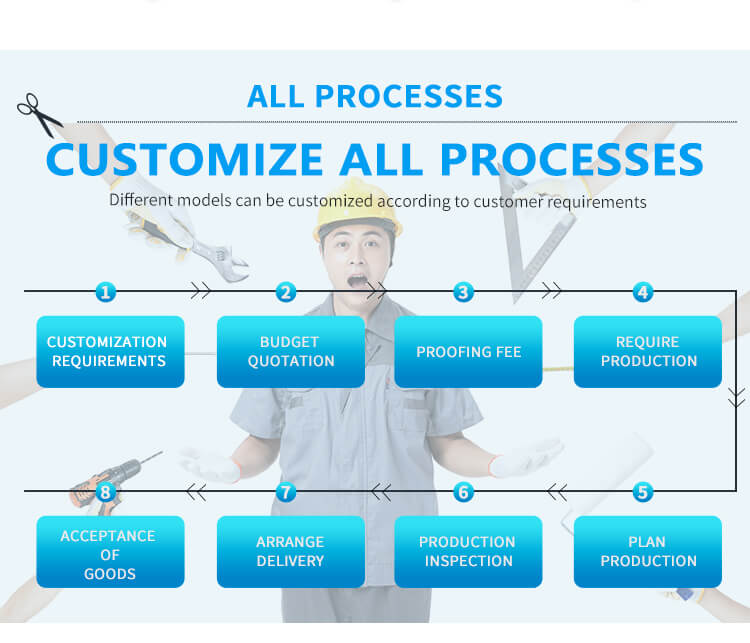 Shopping guide:
The first step is to determine the voltage: LY013 linear actuator input voltage supports DC 12V/24V options.
The second step is to determine the stroke of the push rod, which can be customized according to your needs.
The third step is to determine the pushing speed of the putter. Different speeds correspond to different forces. The details are introduced. You can consult online or leave a message for me.
(all models can be customized according to needs)
Step 1: select the S value (10 to 1200mm) of the range of movement of the electric push rod is optional
Step 2: Select the voltage of the electric push rod: the voltage is available (12V, 24V, 36V, 48V)
Step 3: select the electric push rod thrust and speed, the greater the thrust requirements, the slower the speed. The following is optional
The above is the maximum force for vertical installation or horizontal installation within a 500mm stroke. If installed at an oblique angle, the thrust will be reduced according to the degree of inclination. The pulling force is less than the thrust, about 3/5 of the thrust) Please choose a moderate.
Step 4: As each customer has different uses, the optional accessories need to be purchased separately. The commonly used options are: electric push rod + mounting brackets at both ends + controller + DC power supply
The mounting brackets at both ends are divided into: H-shaped bracket and U-shaped bracket
The controller is divided into: manual, remote control, manual remote control dual purpose, timing, mobile APP, etc.
DC power supply is divided into: 220V voltage transformer, and battery charging kit
The price of optional accessories is different due to different functions, please consult customer service for other parameters.
Step 5: Choose your required stroke S value parameters, voltage parameters, speed and thrust parameters and fill in the message column of the order submission. The format example is as follows:
For example, the required stroke: 100mm, putter voltage 12V, speed 5mm/sec, thrust 1500N
If the product model cannot meet your requirements, please feel free to inform us of your requirements, such as stroke, voltage, usage, thrust, speed and quantity. Our company also has other types of linear actuators for you to choose and can be customized according to your requirements!