Introduction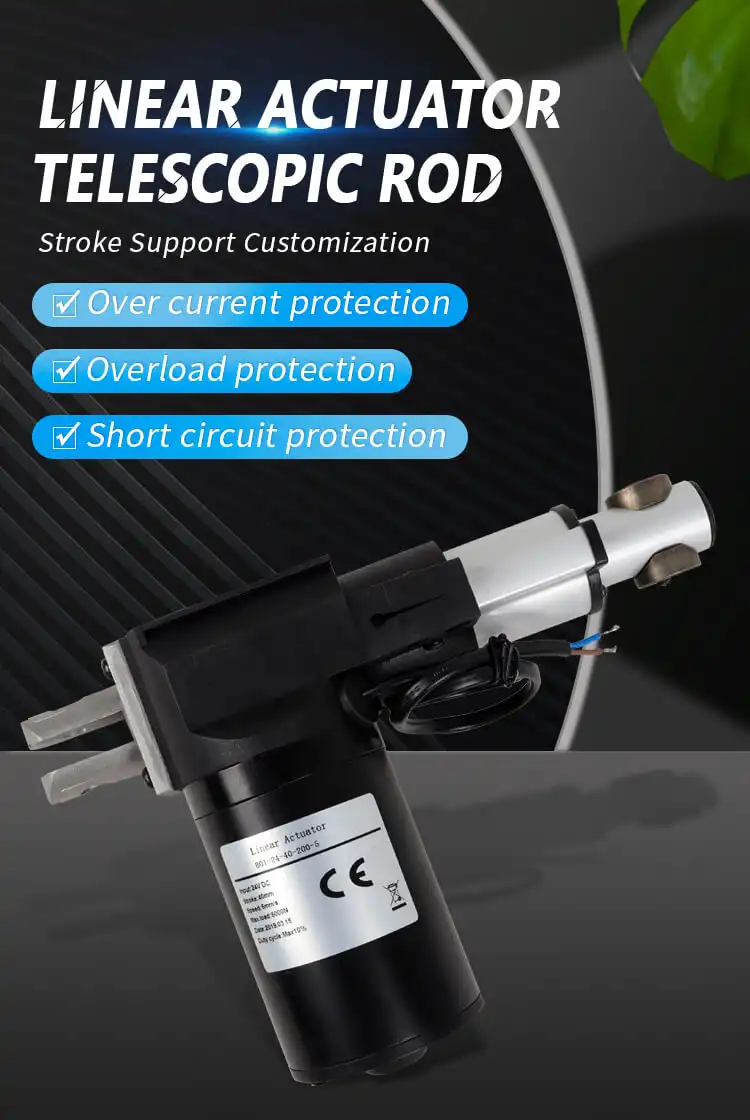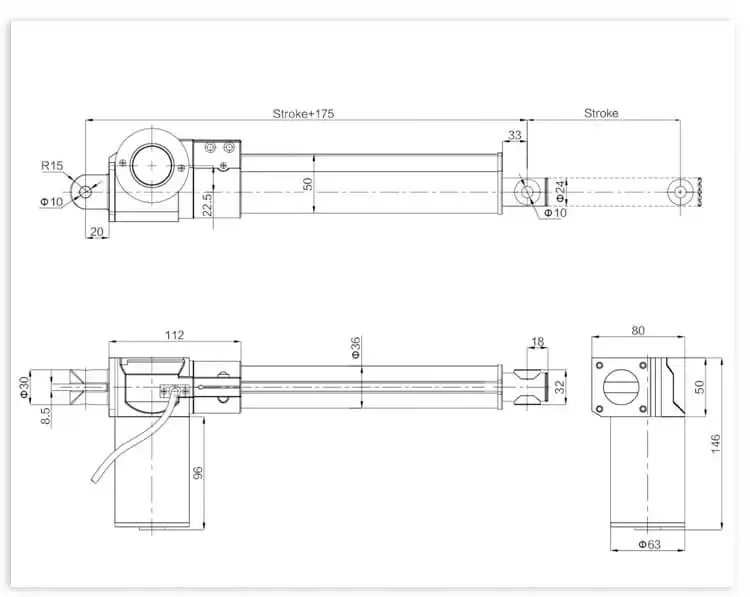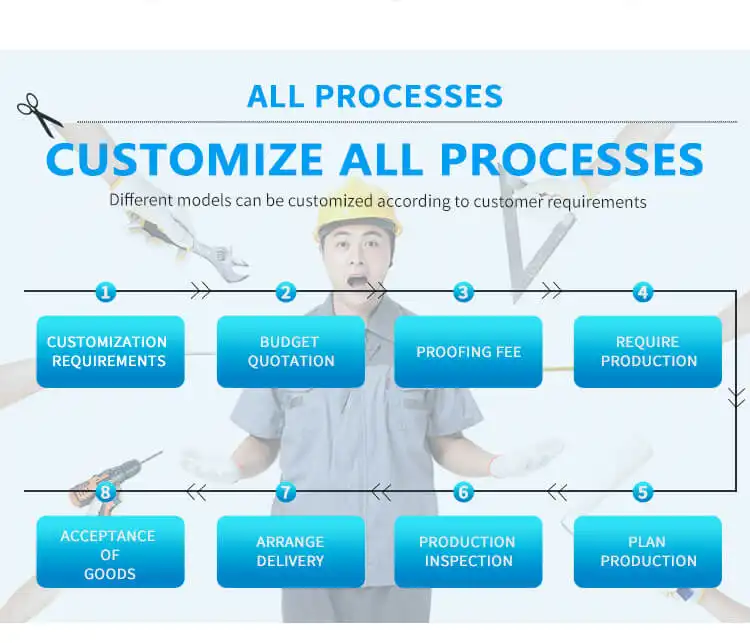 LY011F Large thrust industrial DC 12v24v low noise, waterproof and dustproof electric linear actuator is made of high-quality aluminum alloy material, with a firm appearance and compact structure design; it adopts powder metallurgy technology to reduce the weight of the product, and it is all metal gear. There is a travel limit switch at each end of the linear actuator. After the telescopic rod runs to the bottom or the top, it will automatically stop to prevent the motor from burning; the motor runs smoothly with good low-noise performance, green and environmental protection, and can be widely used in electric lift beds , Medical equipment, electric lift tables, electric recliners, etc.
Shopping guide:
1. Determine the voltage: There are two options for voltage: DC 12V and 24V.
2. Determine the stroke of the push rod, that is, the range of motion of the push rod, which can be customized according to your requirements.
3. Determine the pushing speed of the putter. Different speeds correspond to different powers. The details are described in the details. You can also consult online or leave a message to me.
The power of the putter is related to the speed. The faster the speed, the smaller the power, and the slower the speed, the greater the power. The two are inversely proportional. Buyers can choose the appropriate speed and thrust motor according to the following parameter table:
Features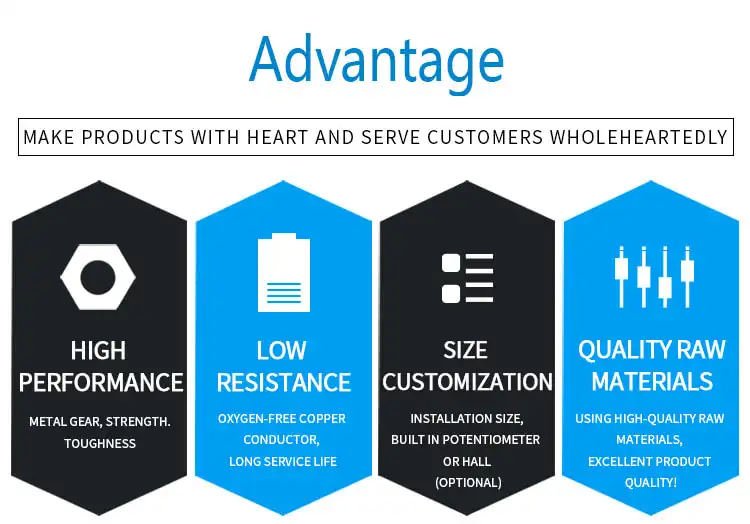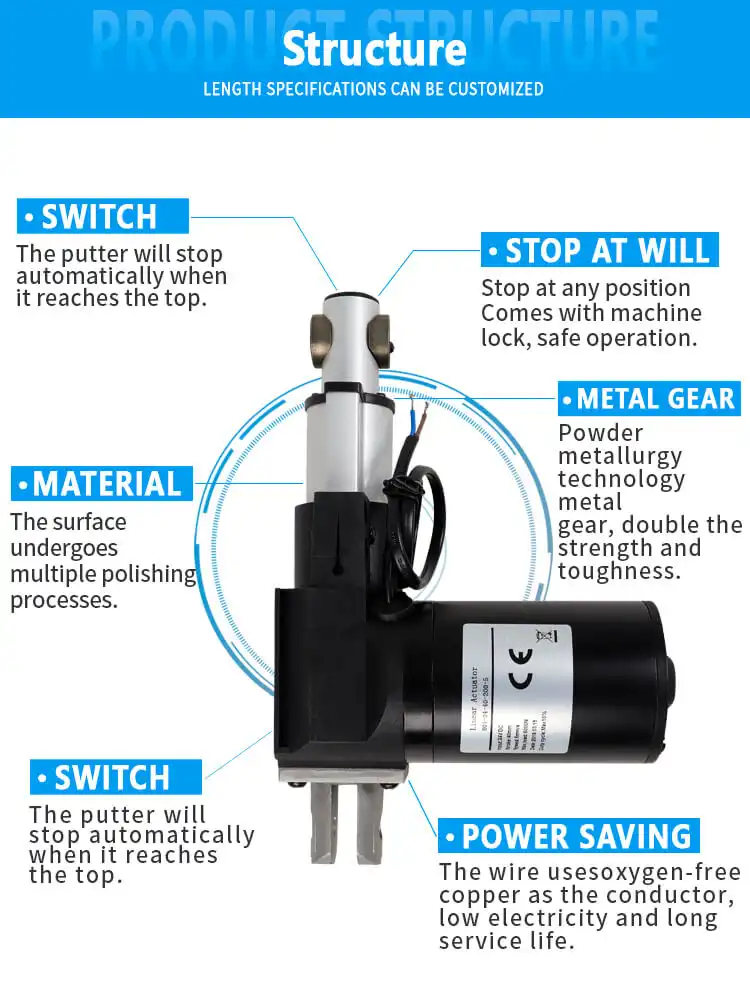 1. Permanent magnet DC motor voltage: 12/24VDC
2. Maximum push/pull force: 600KG/600KG
3. Standard stroke: S = (50, 100, 150, 600) mm, can be customized according to customer requirements.
4. The shortest installation distance (the distance between the centers of the front and rear holes when the inner tube is fully retracted): L=S (stroke) + 175mm; the center distance between the front and rear holes when the inner tube is fully extended = 2*S (stroke) + 175mm
5. No-load speed: maximum 30mm/s
6. Rated load rate: 5mm/s (600KG) -30mm/s (50KG)
7. Ambient temperature: -26℃~65℃
8. Standard protection level: IP54
9. Built-in limit switch
10. Low noise design, the noise level is lower than 50dB
11. Can be equipped with wire or wireless remote control
Application
As an innovative product of emerging technology, electric actuators have a huge impact on the progress of human science and technology. Now electric push rods have been widely used by humans, and electric push rods can be used wherever body position adjustment is required. At present, the world's mature application areas are:
1. Furniture field: sofas, chairs for the elderly, lazy chairs, foot bath chairs, home beds, beauty beds, massage chairs, massage beds, TV racks, electric beds, theater sofas, etc.
2. Office furniture field: desks, smart desks, cabinets, office chairs, projection instruments, laboratory tables, work tables, laboratory tables, etc.
3. Industrial technology field: door opener, window opener, sweeper, agricultural harvester, yacht, automobile, stage, etc.