The holiday is less than two weeks away, are you ready for your holiday? Whenever the holidays are mentioned, picking the right holiday gift has to be mentioned. I believe holiday gift giving can be a daunting task for many people, especially when it comes to finding the right and perfect gift for your family and friends. With so many products to choose from, whether online or in-store, it can be difficult to choose, but don't worry, our holiday gift guide can help you!
Tips for choosing a gift
First, it's important to set a budget for your gift-giving. It's easy to get overwhelmed by the variety of items available online and offline, so setting a budget for your selection will help prevent you from overspending.
Pick different gifts according to each person's lifestyle. For example, for someone who likes to cook, a high-quality knife set or a new kitchen appliance is a great gift. For someone with a stressful life, a luxurious bath set or a meditation app subscription may be a thoughtful and much-appreciated gift. For the book lover, a new book by their favorite author or a cozy blanket to curl up under on a cold winter night is a great choice. For the practical-minded, a leather wallet or watch is a great choice. For some people who are concerned about beauty and fashion, artifacts with a strong design and a beautiful look may be more likely to be loved.
Of course, if you haven't found the perfect gift after a long time, you can get involved in personalization or make the gift yourself. A personalized gift can add a personal touch to a gift to make it more unique, and you might consider engraving a piece of jewelry or a purse with the person's name or initials. You can even make the gift yourself.
Laser Engraved Holiday Gift Ideas
If you want to make a gift by yourself, but don't know what to make or how to make it, here are some creative gifts made by the Lunyee Lunyee 40W 1M1M Woking Area Desktop CNC Laser Engraver for your reference.
Personalized calendar. This is a creative gift that we made with our company's laser engraving machine. From the outside, the calendar as a whole is made of wood and looks neat and beautiful. This piece was made by first carving out the parts with a laser engraving machine and then assembling them. A unique calendar is finished. Of course, you can do any graphic engraving on it, so you can use your imagination to create a design you are satisfied with.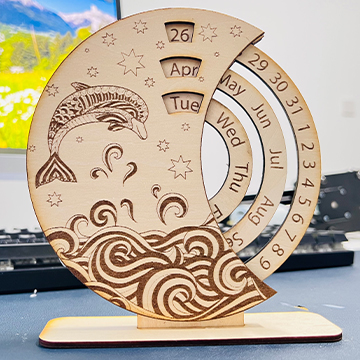 Small toys. This little car is also a laser-engraved piece. You can also use the laser engraving machine to make a variety of toys, not only small car toys, you can even make puzzles, mazes, and other toys. These small toys can make you and your children or younger siblings spend a happy time. Of course, you can also play with your friends.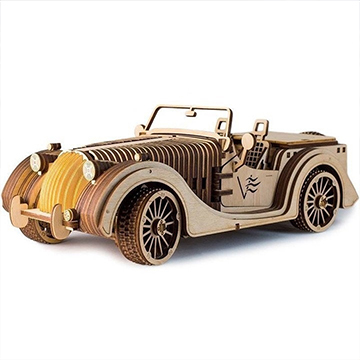 Some gifts with special meaning are also great choices, such as rings. Rings carry a person's emotional value and have a special meaning. You can engrave the ring with a special anniversary or the name of the other person, which are precious memories.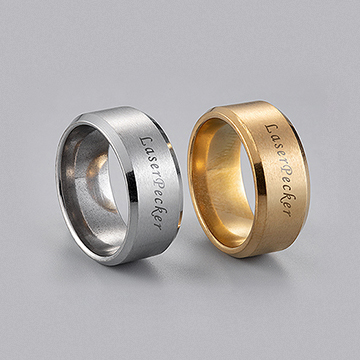 Craft ornaments. If you want to choose a beautiful and stylish gift, a craft ornament may be worth your attention. You can engrave any picture you like in it.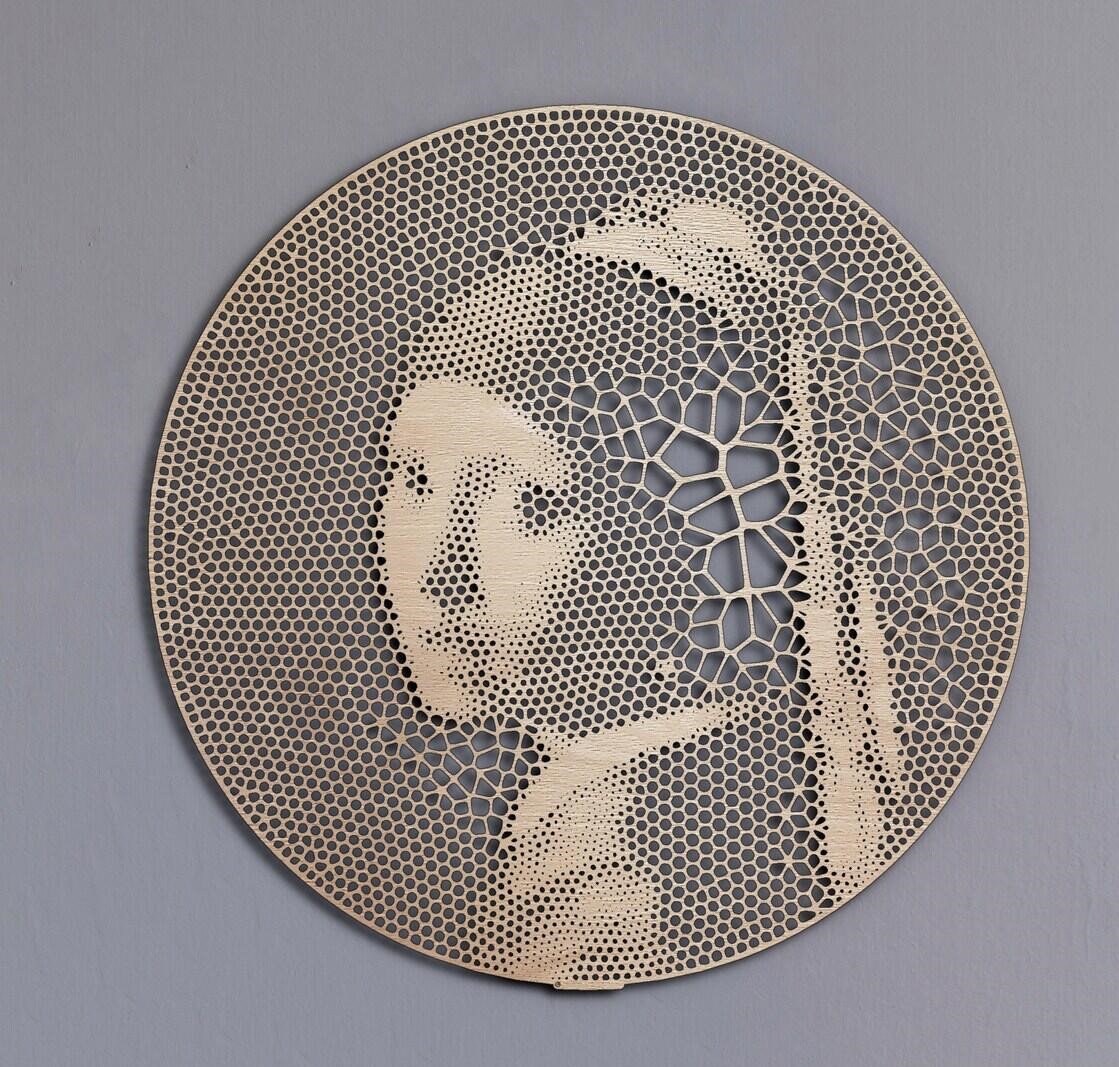 Keychains. If you want to give away some trinkets, homemade keychains are also great ideas. You are free to choose many materials that can be processed by laser, choose any pattern design and start processing so you can get unique keychains. Here is a piece we made from stainless steel. With the recent World Cup in full swing, you can also make your favorite sports star keychain, or use your favorite game character, anime character, etc.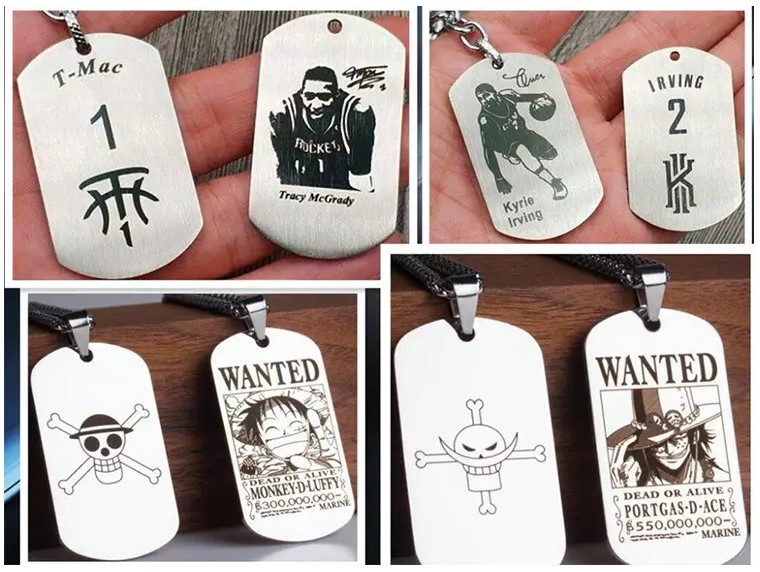 Some laser engraving skills
Metal is harder and thicker than wood and glass, which requires more patience from you during the engraving process. If steel engraving is a bit difficult for you, you can use aluminum instead.
If you are looking for fine and high-end engraving products, you can use zinc as the material. It is more expensive, but using a quality laser engraving machine from Lunyee will make the job very easy.
If you want to make a gift of metal material, please choose a high-power laser engraving machine.
Conclusion
These are just some suggestions for laser-engraved holiday gifts. Laser engraving is a delicate and permanent process. Using Lunyee's laser engraving machine to make holiday gifts ensures that the surface of each engraving is flawless and that every character is visible. A purchased gift may be a good choice, but a hand-crafted gift is unique and carries more of your emotion. Laser engraving is a great way to give meaningful, personalized gifts to friends and family.