A motor that runs at a synchronous speed is called a synchronous motor. Synchronous speed is the constant speed at which the motor generates electric potential. Synchronous motors are used to convert electrical energy into mechanical energy. In a synchronous motor, a rotating magnetic field is generated in the stator winding when the AC power is turned on. The rotor can also be designed to generate its magnetic field through the use of permanent magnets or an external DC supply via slip rings. Also, for this reason, a synchronous motor is powered by two sources, one for the stator and the other for the rotor, hence its name as a double-excited motor.
How does it work?
Synchronous motors consist of an outer stator and an inner rotor, which interact magnetically to produce output torque. Like other AC motors, synchronous motors can be powered by either a single-phase input or a multi-phase input, depending on size and application. The major difference between synchronous motors and other induction motors is the rotor, which contains a permanent magnetic field generated by an actual magnet or DC power supply through the rotor coil. This permanent field has its own set of north and south poles that will eventually align with the poles of the RMF (north-south pair) to produce a precisely rotating output proportional to the stator frequency.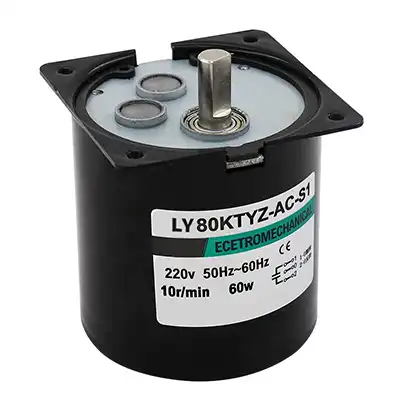 Conclusion
Synchronous motors are AC motors, so named because their rotor rotates at the same speed as the rotating magnetic field. In application scenarios, synchronous motors are suitable for industries that operate at low speeds and require high power.