Lunyee held a grand birthday party in the company's large conference room in the first quarter of 2023 to celebrate the birthdays of employees who had birthdays in the first quarter. To make the birthday party more memorable and festive, the company carefully arranged a beautiful birthday party venue in advance and made different people write birthday party participants' blessing cards a week in advance. At 4 p.m., the birthday party started on time. The participants were all employees who celebrated their birthdays during the quarter. A total of 15 friends were present.
The company prepared a variety of drinks and fruit snacks in advance in the large conference room, set up a variety of colorful games and activities on site, and even set up a lottery with attractive prizes. When the prize was awarded, the site was filled with laughter, cheers, and applause. Regardless of winning or losing, everyone took pictures together, ate, drank, and played games, and the lively atmosphere was fascinating.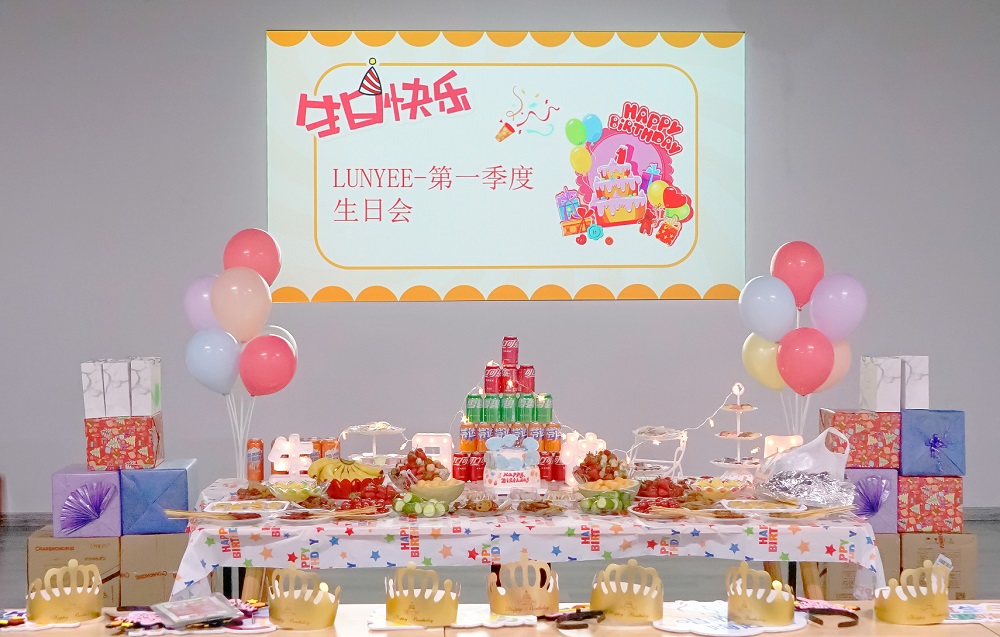 The birthday party is divided into four parts. The first is to share greeting cards. The greeting card has a good wish for each friend who participates in the birthday party. The second part is a display of the style of each birthday party participant, each of whom has prepared corresponding photos and shown their style to everyone. The third part is the main link of the entire birthday party, that is, eating, drinking, and playing. The company has organized several small games for everyone to participate in, and there are exquisite gifts to send. Finally, there is a lottery and a group photo.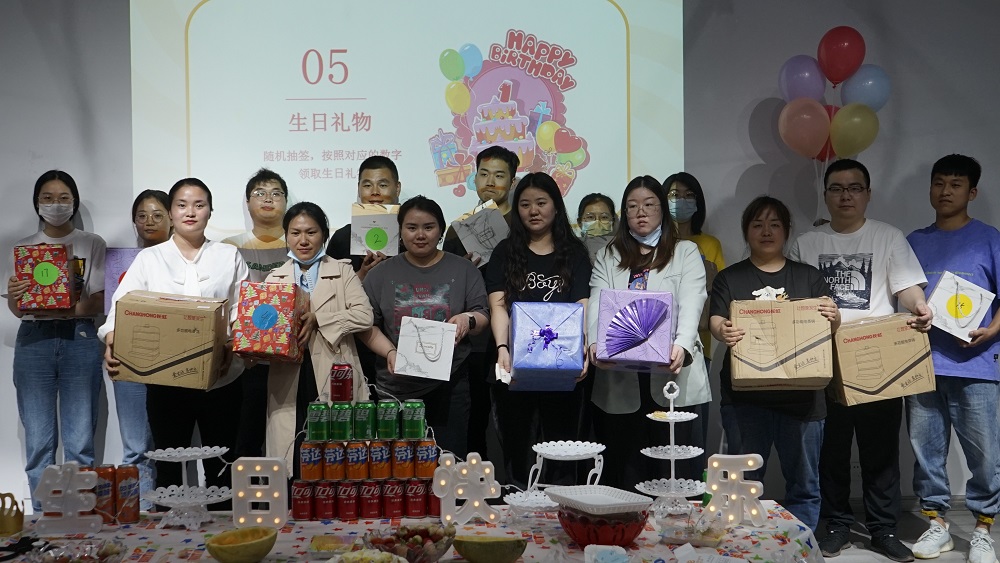 Conclusion
Lunyee's birthday party is an event full of laughter and excitement, warm and festive. By participating in the activities, colleagues have strengthened their feelings and sense of belonging to the company. The precious memories left at the event will continue to inspire employees to work tirelessly for the company's future success and development.
Lunyee hopes to hold more meaningful events to enhance the cohesion and flexibility of its employees. This birthday celebration came to a successful conclusion, bringing great joy, happiness, and pride to every participant. Lunyee wishes itself success and development in the coming years!