Introduction
LY011C 12V/24V Small linear electric actuator with remote control for hospital bed furniture recliner is a new type of linear actuator composed of a motor push rod and a control device. Using high-quality, silent, wear-resistant and temperature-resistant materials, the quality is more trustworthy; the coil winding uses oxygen-free copper as the conductor, which has low impedance, low temperature rise, and high load rate, which is more energy-saving and energy-saving; the aluminum alloy shell with multiple polishing and oxidation processes is more oxidation-resistant Corrosion resistant; with limit switches at both ends and built-in Hall sensors. An electric drive device capable of converting the rotary motion of the motor into the linear reciprocating motion of the push rod. It can be used as the executor of various simple or complex processes to realize remote control, centralized control or automatic control. It is mostly used in motion drive units in household appliances, kitchenware, medical equipment, automobiles and other industries.

Shopping guide:
1. Determine the voltage: There are two options for voltage: DC 12V and 24V.
2. Determine the stroke of the push rod, that is, the range of motion of the push rod, which can be customized according to your requirements.
3. Determine the pushing speed of the putter. Different speeds correspond to different powers. The details are described in the details. You can also consult online or leave a message to me.
The power of the putter is related to the speed. The faster the speed, the smaller the power, and the slower the speed, the greater the power. The two are inversely proportional. Buyers can choose the appropriate speed and thrust motor according to the following parameter table:
Application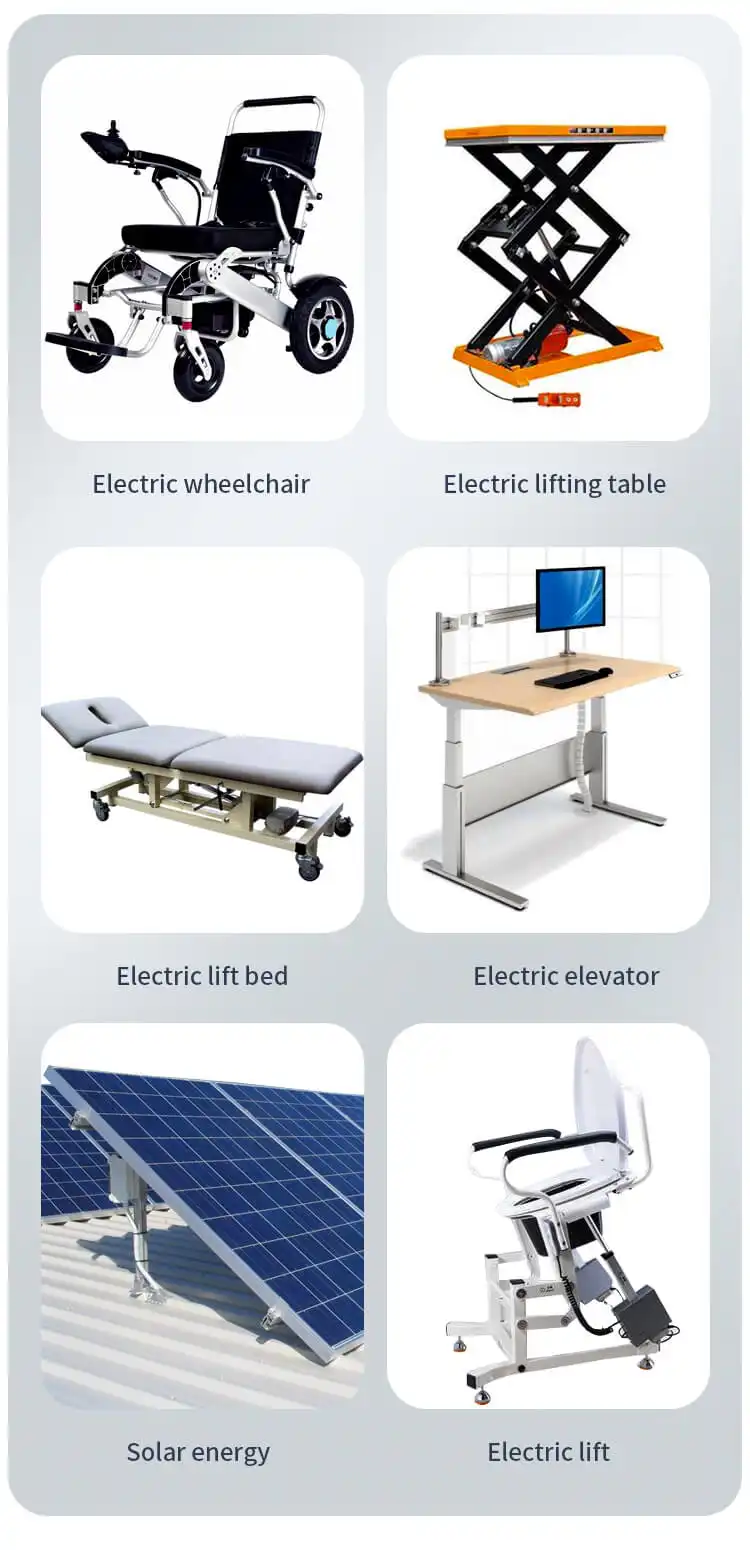 Application areas: electric nursing bed, electric operating table, electric traction bed, electric massage chair, electric dental chair, electric wheelchair, electric lifting cabinet, LCD TV lifting frame, bedside table LCD TV intelligent hiding, camera electric lifting rod, intelligent electric booth , Electric lifting table, wedding props lifting and sliding mechanism, electric window opener and other occasions that require linear running actuators, the product design is novel, self-locking performance is good, no air source/oil circuit is required, and the installation is convenient and simple.